I am a believer in the Weight Watchers (WW) program, but I realize it isn't for everyone and it can get quite expensive, especially if you are looking for a digital-only experience.
I've tried many different dieting/food tracking apps throughout my life, so I've compiled a list of 4 apps like Weight Watchers if you're looking for an alternative.
While there are endless options out there, I've narrowed it down to 4 that all offer their own unique twist on food tracking. The best part is there's an option for every budget, including 100% free or just a few dollars per month!
They all still allow you to track food and access support features just like Weight Watchers does, just at a fraction of the cost.
#1. iTrackbites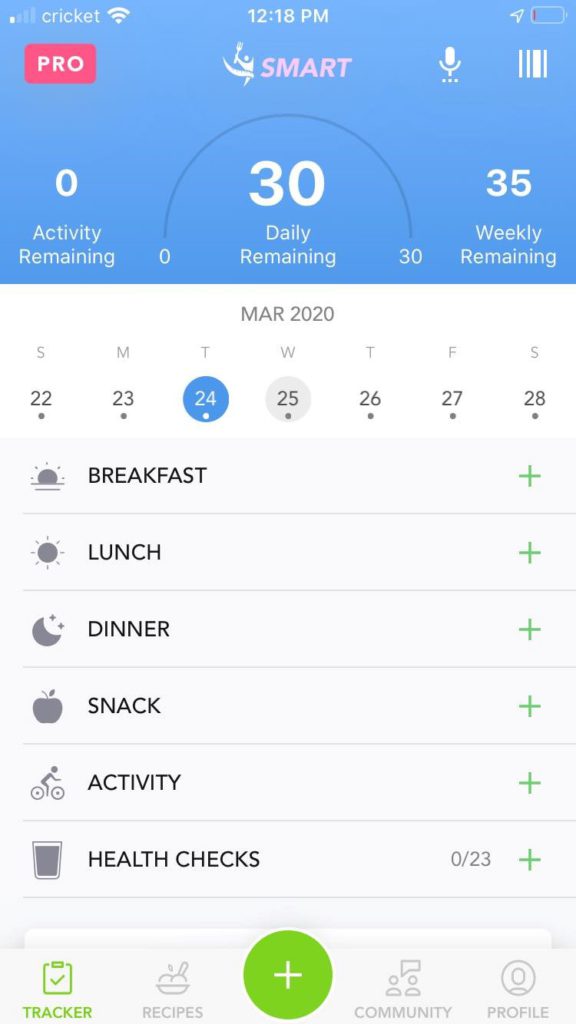 If you're looking for a true Weight Watchers equivalent, iTrackbites is the closest it gets.
This app is actually pretty versatile in how you're able to track food and lets you choose from several different plans (ranging from calorie focused to low-carb/keto), however, there is also a range of plans that play off of the Weight Watchers points system.
Depending on what tracking plan you choose, you'll be given varying amounts of daily + weekly points, plus foods you do not have to track (like fruits and veggies).
They have a large database of foods that includes restaurants, a recipe builder, plus a barcode scanning feature which makes tracking much easier.
While this particular app is free to download and use for anyone, in order to access all the features, you'll need to pay about $36 per year. Considering a Weight Watchers digital-only membership is about $20/month, the savings could definitely be worth it if you are looking into a purely digital-based alternative and aren't interested in the in-person meetings.
Unlike Weight Watchers, iTrackbites is app-based only. You won't be able to log in and track your food or access recipes from a normal, full-functioning website.
#2. MyFitnesspal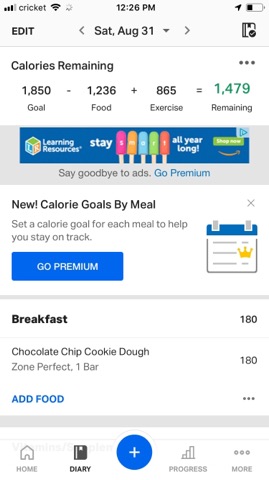 MyFitnesspal is probably the most popular food-tracking app out there. This app is different than Weight Watchers in that it tracks calories, not points. You can read about the differences between points and calories here, if interested.
I really love this app and I've used it (on and off) for many years. What sets it apart from other food tracking apps is that it offers the widest range of features with its free version – things like a recipe builder, extensive food database (including restaurants), the ability to connect fitness trackers, daily nutritional data, and an extensive community.
One of the other aspects I really love about MyFitnesspal is because it's been around for so long (long before the world went app crazy) they also have a fully functioning website.
So unlike most dieting apps, you can go directly to myfitnesspal.com from your computer, create an account, and use it without even having access to a phone!
For people who don't have smartphones or just prefer to do stuff on a regular, old fashioned laptop (or desktop), it's a great option. Although, having access to their barcode scanner on the app comes in super handy.
Although they do have a paid version that allows for personalized macro targets and a few other benefits, their free version includes more than enough for a majority of people.
It may not offer a personalized diet plan, color code foods, or use anything like Weight Watchers points, but if you're just looking for a good old fashioned food tracker, I highly recommend it.
#3. Lifesum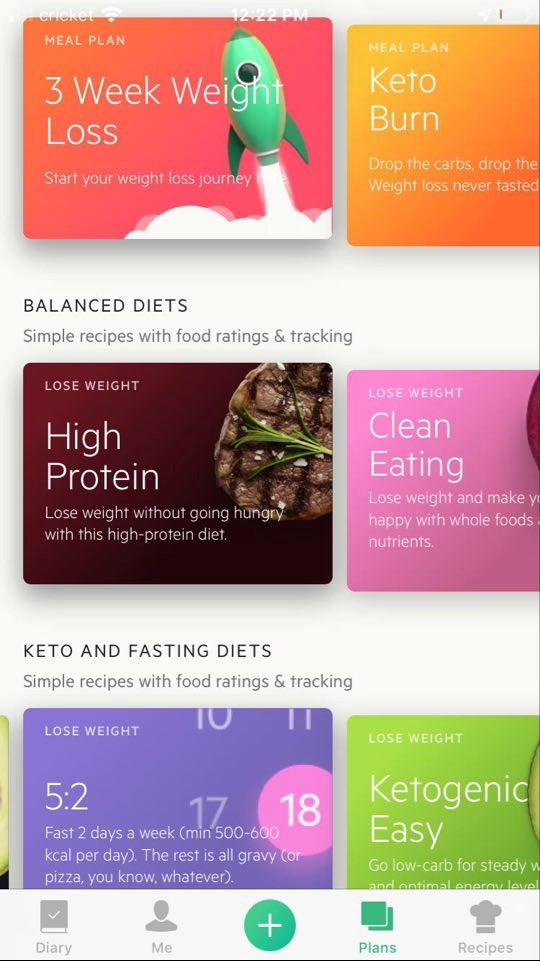 Lifesum is another food tracking app that is unique because it focuses on individualized meal plans with their premium version. You will need to pay a small fee to have access to these plans, as their free version only allows for basic calorie tracking.
They offer a range of eating plans to follow from popular diets like Keto, basic clean eating, and even intermittent fasting.
You can take a simple test to determine which plan would be best for you, but you can switch to any plan you want at any time.
This provides more direction than just focusing on calories and points, and plans even include meals, recipes, and grocery lists.
For people trying to follow a more individualized diet but still would like to track their food intake, this app is a great inexpensive option. Unfortunately, it is app-only and no website version is available.
#4. Noom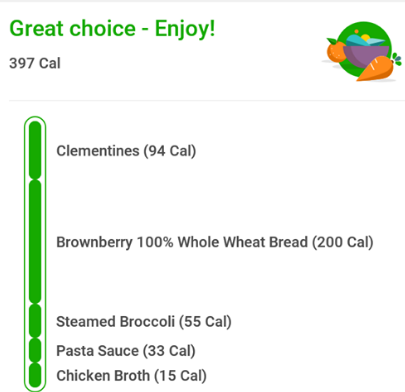 Noom has been referred to as "Weight Watchers for Millenials" because it's entirely app-based. While Weight Watchers focuses on in-person meetings, Noom has its own unique coaching system all within the app.
This means you can get group support and one-on-one coaching from a diet app without ever having to leave the comfort of your home. The idea is certainly appealing to many.
While your food is tracked based on calories, it's categorized into colors – red, yellow, and green. These colors are based on the idea of calorie-density. That basically means to focus on eating high-volume, low-calorie foods (like fruits and veggies) and less low-volume, high-calorie foods such as cheese, butter, and sweets.
Because of this, even healthy food like nuts and peanut butter can be classified into the red category. Noom emphasizes that red and yellow do not mean BAD food, just that you should not go overboard with portions.
This app is actually available for free if you just want the food-tracking ability. The customized coaching and plans are only available with paid memberships.
This is the most expensive option on the list if you're looking into the premium version, but they do offer the most intensive, personalized coaching plans.
Unfortunately, Noom is app-only so you can't use it on a regular computer.
You can try it out from this link for a $1, two-week trial. Because some users report credit card billing issues with Noom, I'd recommend signing up with PayPal instead. (You can directly cancel payments through PayPal without authorization from Noom)
---
You may need to pay to access the bulk of their features for most of these apps (with the exception of MyFitnesspal), however, in most cases, you will be saving yourself a lot of money!
Do you have any other food tracking or dieting apps you love? Share them below!
Please follow and like us: