If you've heard of the Cinderella Solution and are curious if it's a scam, well, let me just say I hope you read through this review before you consider your purchase. I'm definitely not a medical doctor or dietitian, but I've done research into this.
Quick summary: This diet has little scientific backing and is mostly just hyped sales copy. Try a more effective, long-term solution like WW (Weight Watchers) instead.
Let's go into a little detail about the Cinderella Solution and Carly Donovan…
Who IS Carly Donovan?

If you see the pictures and watch the sales video, this girl clearly seems to be the same girl in the before and after. She seems genuine.
But if you try and do any research into Carly Donovan at all, you're kind of left with nothing. She doesn't have any public profile for herself, there's no Instagram account (that I could find), and searching in Google doesn't reveal any legit picture sources other than from these review sites I just talked about.
Perhaps Carly Donovan is a pen name? It's possible.
But if she really created this amazing product that worked you'd think she'd have some more publicity going on for herself, not hiding behind the scenes.
But who knows, it doesn't mean much other than "Carly" wants to remain relatively discreet.
What is Cinderella Solution?
So getting into it, the Cinderella Solution is 28-day program with 2 main phases – ignite and launch. It teaches you the theory of flavor pairing and food combining for weight loss, in addition to the right times to eat. You don't have to worry about counting calories or carbs with this system, however, it's pretty restrictive in what you're allowed to eat.
This is not a physical product. It's a downloadable PDF guide sold through Clickbank. Once purchased, you'll receive the links to download the materials via email.
Bold claims with no scientific basis
Much of the theory behind the Cinderella Solution comes from claims that aren't really true or at least, unproven.
In fact, terminology within the sales page like "the ticking time bomb of the female metabolism" and "ICE dysfunction"… I couldn't even find anything about these things within medical websites. The only websites that mentioned them were those selling the Cinderella Solution…
She claims the female metabolism is programmed to fail after 20 due to hormones, making it impossible to lose weight or keep at a healthy weight. That's nonsense. Unless you have a medical issue, just being female doesn't make your metabolism fail.
Try a real, medically proven and widely recognized diet like Weight Watchers instead.
Food combining/flavor pairing
Her diet is based on food combining and flavor pairing which actually have no scientific evidence. The appeal is that you don't need to count calories or carbs, but there are a lot of rules and complicates eating in other ways. For most people, it is not a sustainable way to eat.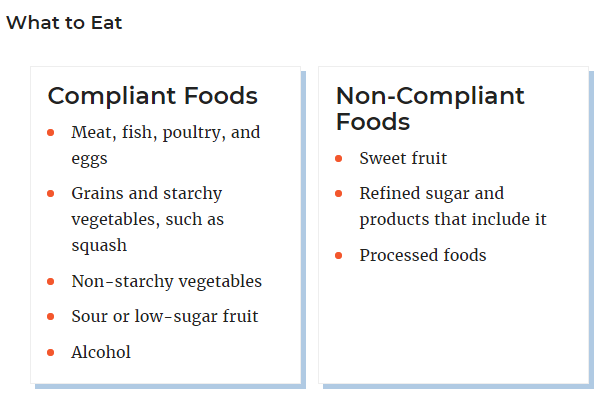 According to Healthline, there has only been 1 scientific study done with food combining and the results showed no benefit over an equal calorie, controlled diet. You can read the article here.
Participants were split into two groups and given either a balanced diet or a diet based on the principles of food combining.

On both diets, they were only allowed to eat 1,100 calories per day.

After six weeks, participants in both groups had lost an average of about 13–18 lbs (6–8 kg), but the food-combining diet offered no benefit over the balanced diet (1Trusted Source).

In fact, there is no evidence to support most of the supposedly scientific principles of food combining.

Healthline.com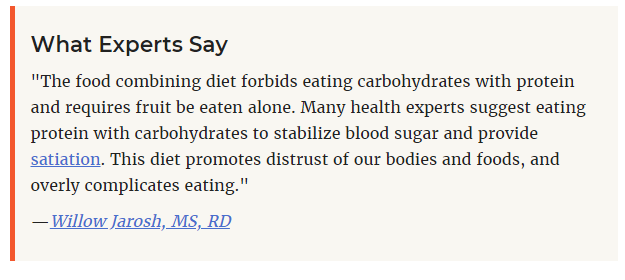 Will you be able to lose weight?
People who follow the Cinderella Solution diet may lose weight, I'm not going to argue that. But I suspect it has much more to do with restricting your eating, like cutting out all processed food and refined sugars than food combining and timed eating.
Check out The Half Day Diet instead
Claims to be a sustainable solution for weight loss because it's not "unrealistic" like most restrictive diets
However, this diet is restrictive. While you may not have to calorie or carb count, there are many foods you're not allowed to eat.
Essentially, you won't be eating processed foods or foods with refined sugar. That cuts out A LOT.
Ultimately you may lose weight on this diet because you're eating less calories and cutting out sugar, not necessarily because of the claimed scientific breakthrough methods.
Support
There is a Cinderella Solution coaching group on Facebook with over 8,000 members. This is a private group that you have to be approved to join.

I suspect this is part of an upsell offered after you purchase the initial $37 product. Because there are always upsells with these things!
However, at 50 posts per day at least it's an active community.
Beware of the fake reviews
When you research this program, all you see are glowing review sites promoting this product and providing a link for you to buy it. Then you'll be taken to the vendor to purchase.
They all seem to be rehashing the exact same info, nothing original.
These are affiliate sites that are getting paid up to 95% commission to sell you the product.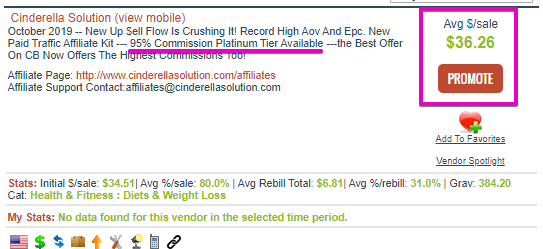 The payments for this program are processed via Clickbank, which is a digital marketplace for product creators to sell their products, however, it's also a platform for affiliates to promote these products as well.
What this means is any product on Clickbank is available to promote for affiliates – which is basically someone who earns commissions for promoting other people's products.
Let me be really clear about this – this fact alone does NOT make it a "scam".
The fact is, many product creators use affiliates as free advertising to help them make sales. Heck, even Amazon uses affiliates and TONS of other companies.
However, the diet industry seems to be exceptionally predatory. While there are some perfectly legit diets sold through Clickbank, some are better than others.
You have to ask yourself, "are these reviews written by people who actually believe in the diet, or are they just hiding behind a computer, trying to make a quick buck from you?"
Final Thoughts – should you bother?
Ultimately I feel the Cinderella Solution is just copywriting that sells. This sales page/video is designed to hook you, prey on your desperate desire to finally lose weight, and make you pull out your credit card. There's really no scientific basis in anything that is claimed.
That being said, the diet does promote eating unprocessed foods and no refined sugar, which isn't a bad thing. It's much better than many other fad diets out there. You can sign up here.
If the idea of losing weight without having to worry about calorie counting or carb counting, and you want an exact system to follow, maybe this would be for you. However, just be aware the diet is quite restrictive and you're going to get bombarded with tons of upsells after you purchase the product.
If you're looking for a long-term, sustainable weight loss program I always recommend the WW (Weight Watchers) program. It has helped me get off a lot of weight and I am a firm believer it works if you follow it.
If you find a zero-cost diet option appealing, 2 methods I find work well are intermittent fasting and calorie zig-zagging.
Please follow and like us: