I spent quite a bit of time looking into some easy, low point Weight Watchers desserts that I wanted to share here. While these may not be "healthy", they're certainly great for when you're really craving sweets but don't want to totally destroy your weekly budget.
And to be honest, with their Smartpoints system, it really doesn't take much once you get into high sugar stuff!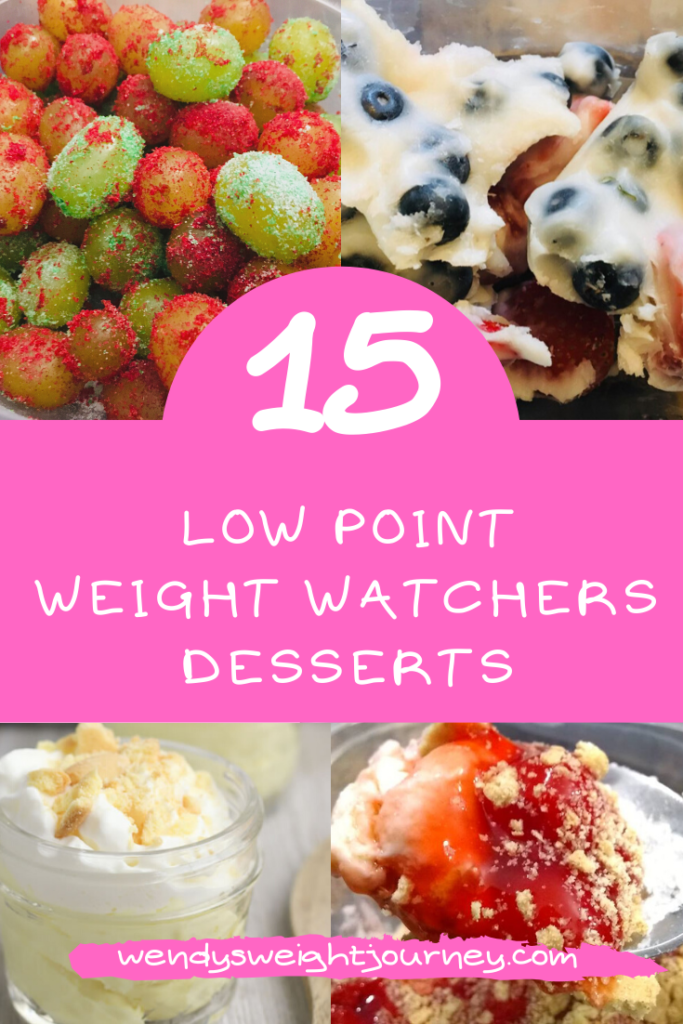 Even if you're not following the Weight Watchers (WW) program, they're still great ideas! These aren't typical or extreme "diet" desserts that you wouldn't want to touch otherwise – these are all things I would gladly eat whether I was trying to stay on track or not.
Now some of these desserts are from recipes I've personally made, but others are shared from various blogs that I found via Pinterest. (I've credited all sources and linked back to original recipes when appropriate)
Believe me when I say I've done some homework to try and gather up a collection of great recipes. Have you ever spent any time on Pinterest trying to find stuff?
It's like you enter into a bad Pinterest rabbit hole…
It looks really nice on the surface, but if you actually click the pins and try to go back to the website, half the time it doesn't even lead you back to what the pin is representing (or it's just a bad source, or the link doesn't work!) Please tell me I'm not the only one who experiences this??
Anyway, the point is… these are all either taken directly from ideas I've made myself, or from quality sources (which I will link back to).
For the most accurate point values, you'll need to calculate them yourself
I originally had the intention to include point values for all these desserts, but for this post, I'm going to leave them out (with the exception of the zero point ones).
The problem is, the point values can just vary too much depending on the exact ingredients you use, or the portions you choose.
Also, Weight Watchers changes their point system every so often so the information could become outdated.
In any case, I hope these recipes can inspire you!
#1. Angel food cake + no sugar added pie filling (or even canned fruit!)
This one is a super simple idea you can mix up however you like. You literally just take a box of angel food cake mix and a can of pie filling (use the sugar-free or no sugar added type for lower points), mix it, and bake!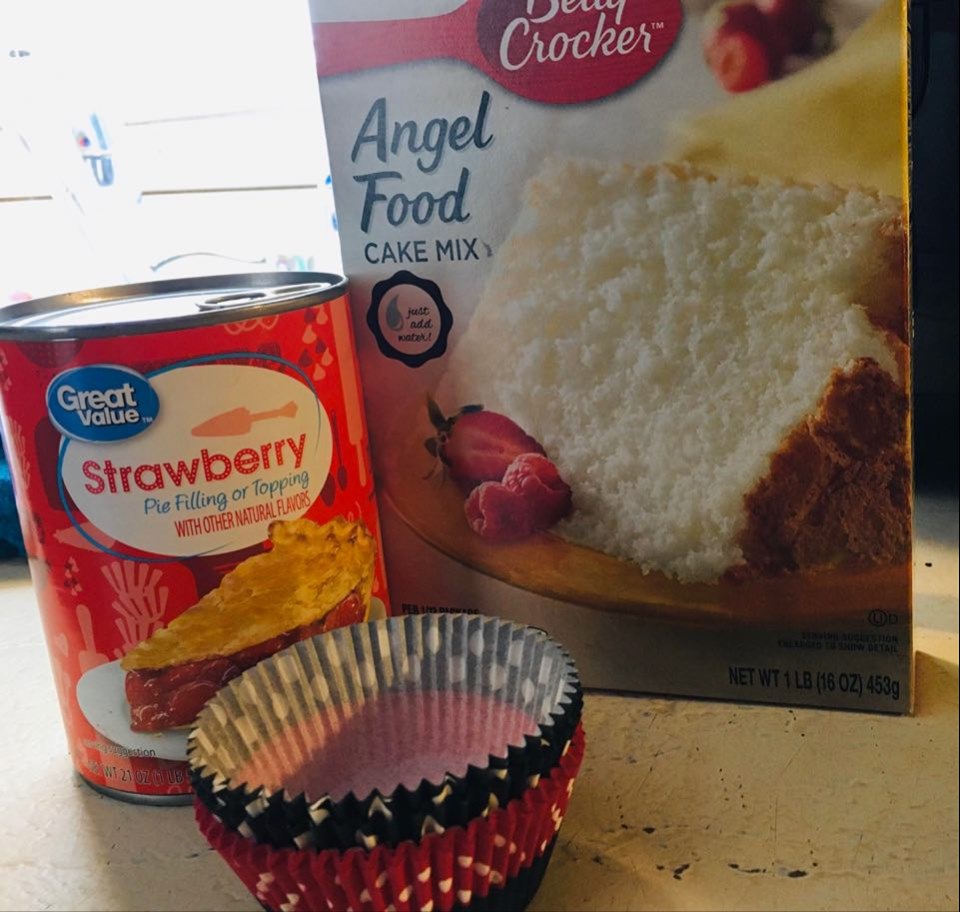 This recipe is so simple and tastes great. I've made it many times in the past with different types of fruit fillings and it always turns out amazing.
It's even better if you top it with some fat-free cool whip (or Reddi whip/whipped cream) to make it fancy!
The best part about this idea is that it's super versatile. You can use ANY type of pie filling you want.
The choice to use no-sugar-added pie filling or the regular version is up to you, just know it will affect the overall points value.
If you wanted to make it as low in points as possible, try using canned fruit! Crushed pineapple works well, and I've even seen people make this with canned peaches. Just make sure you do NOT drain them, otherwise, there won't be enough moisture.
Important: Make sure the angel food cake mix calls for just adding water and then beating the batter. This works well with Betty Crocker or Duncan Hines brand. (One time I bought a weird brand that had more complex instructions and the cake did not turn out!)
Remember the points and calories will vary depending on which type of pie filling you use and the portion size! Making this into cupcakes makes portioning easier, but a regular cake pan works fine too.
#2. Graham cracker "ice cream" sandwiches
Another super simple quick dessert you can whip up in about a minute! All you need is Cool Whip (or any brand of whipped topping) plus graham crackers. I've done this many times and it makes for a simple alternative to an ice cream sandwich that is lower in calories and WW points.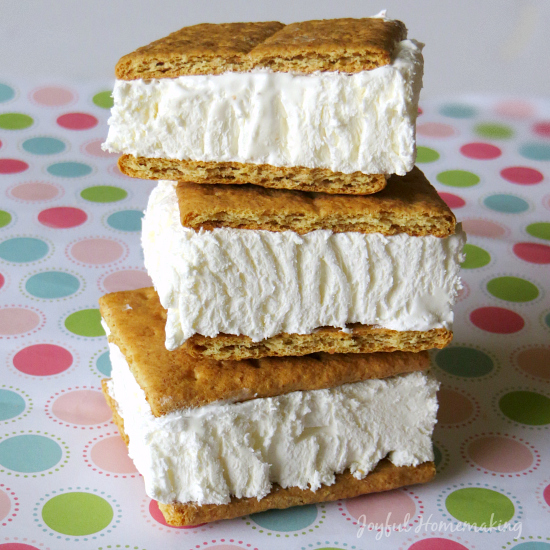 All you do is break graham crackers in half, spread with Cool Whip, and then freeze till firm.
You can get fancy and mix PB2 powder (or any type of peanut butter) into the whipped topping first to make it a peanut butter flavor, and use chocolate graham crackers for a "peanut butter cup" ice cream treat.
You can read more about this recipe on Joyful Homemaking.
#3. Frozen strawberry "ice cream"
This is one that I have not personally made but it's on my must-try list.
The idea is super simple – you just take any fruit, blend it up with some water, fold into Cool Whip and freeze until firm.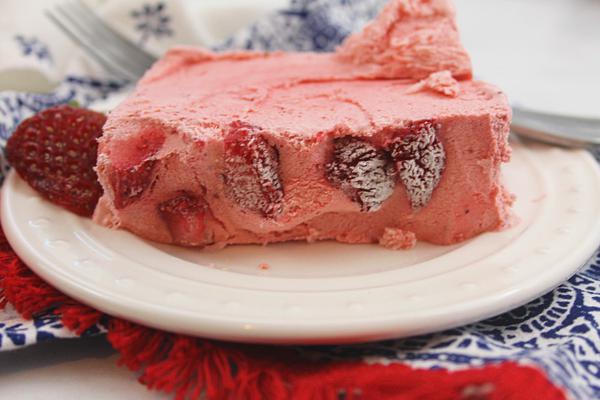 You can use frozen or fresh fruit. This recipe is made with strawberries but you can use any kind you'd prefer. You can slice it or scoop it just like ice cream, it just has way fewer points (and calories).
See full recipe and instructions here
#4. Banana Oatmeal Cookies
These are a fun twist on the classic chocolate chip cookie, but skips out on all the butter and greatly reduces the refined sugar (it relies on natural sugars from bananas for more sweetness).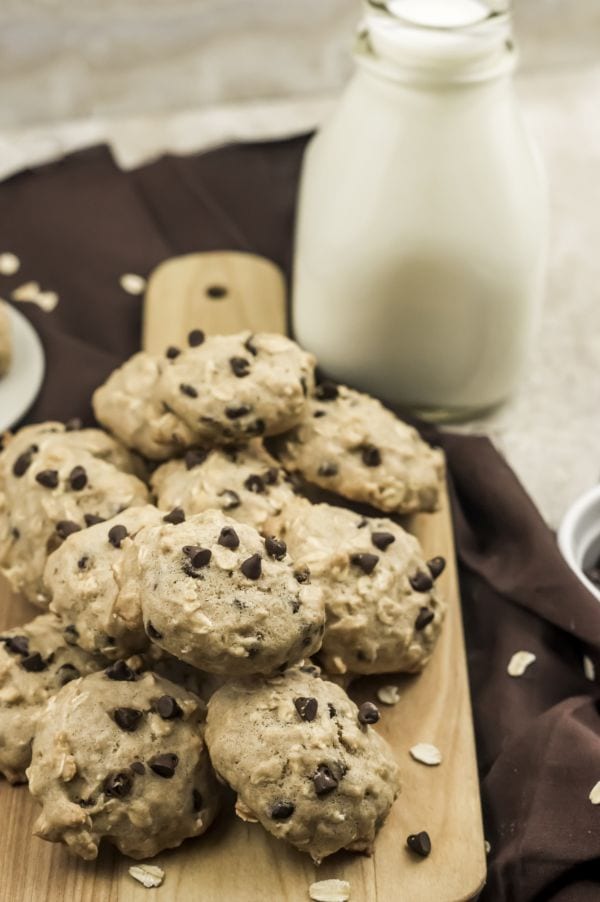 These are sort of a mix between your classic banana bread and chocolate chip cookies. I've never tried this recipe, but it looks like one that'd be good (that is, if you're a banana bread person!)
This one is has a lot more specific ingredients than the others, so you can grab the full recipe and instructions here.
#5. Apple Pie Cookies
These are a lighter version of your classic apple pie and look absolutely delicious for fall (or any time of year, really).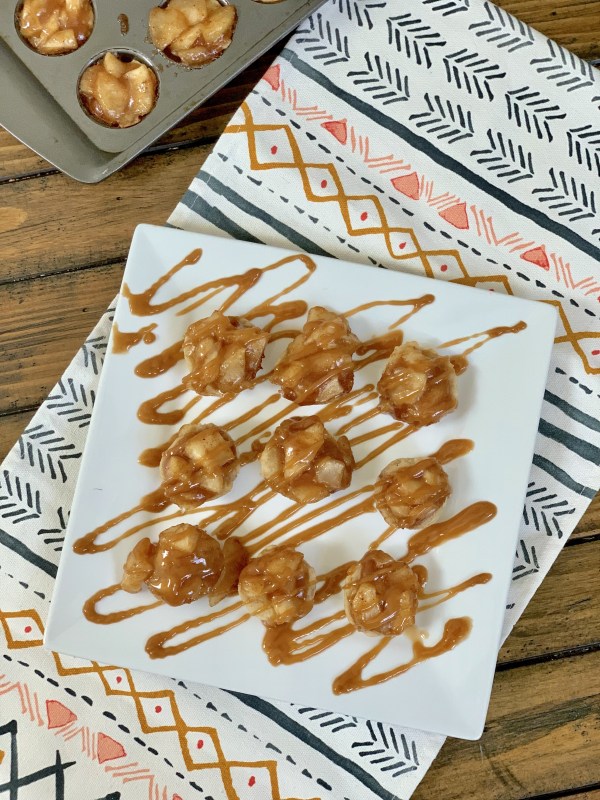 This recipe relies on an artificial sweetener, no sugar added pie filling, and light butter to reduce calories and Weight Watchers points.
Another one I haven't tried but will definitely be making this instead of pie next time!
You can get the full recipe and instructions here.
#6. WW Friendly Eclair Cake
I looove the classic Eclair cake that's made with graham crackers, whipped cream, pudding, and frosting. I've made it a thousand times for family gatherings and everyone loves it.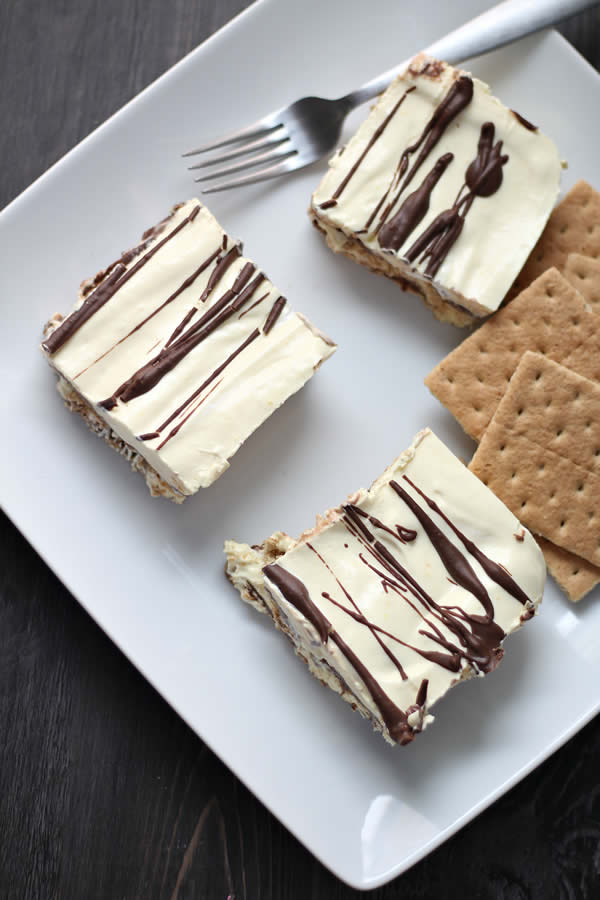 I found this particular recipe that is very much the same, but a lightened up version. It uses sugar-free frosting, sugar-free pudding, and skim milk to slim it down a bit. You can use fat-free Cool Whip to reduce points/calories even more.
If you're not familiar with this Eclair cake, you basically mix vanilla pudding with whipped topping (Cool Whip), and then layer the mixture in a cake pan along with graham crackers and chocolate frosting!
Then it sits in the fridge for a few hours (overnight is best) and the graham crackers get soft sitting inside the pudding mixture. It's hard to describe but it's just so yummy.
You can always use regular frosting or pudding if you don't like the sugar-free stuff, and just count the extra points.
For the full recipe and instructions, go here.
#7. Greek Yogurt Cherry Cheesecake
This is a recipe that I made and it's pretty good, especially if you're a big cheesecake fan. I didn't come up with the idea on my own, but I created my own version that was inspired by other Pinterest recipes.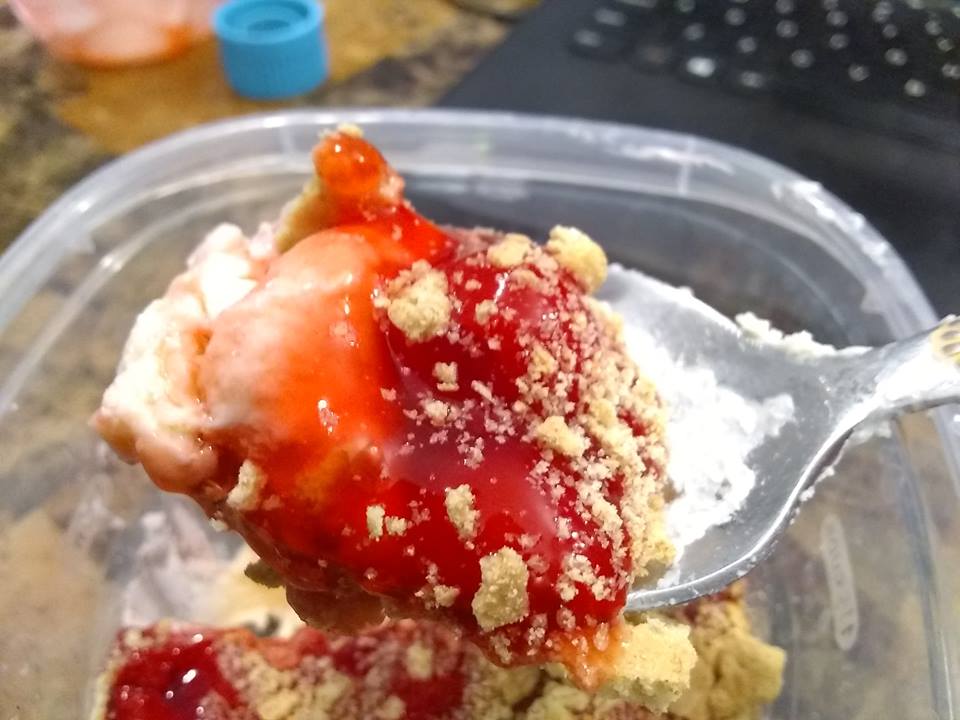 For this recipe, all you do is mix cheesecake pudding mix (use sugar-free for lower points) with plain Greek yogurt (the fat-free version is 0 points on WW Blue and Purple).
Then, you top it with no sugar added cherry pie filling, or really just any type of pie filling you'd like.
For the "crust" I just crumbled part of a graham cracker over the top right before it was served.
You can get my full recipe here: https://wendysweightjourney.com/easy-greek-yogurt-cheesecake-no-bake/
#8. Skinny Fruit Pizza
I am a huge fan of fruit pizza with a sugar cookie crust and cream cheese frosting. Yum! This particular recipe uses the classic Weight Watchers 2-ingredient dough as a base for the crust.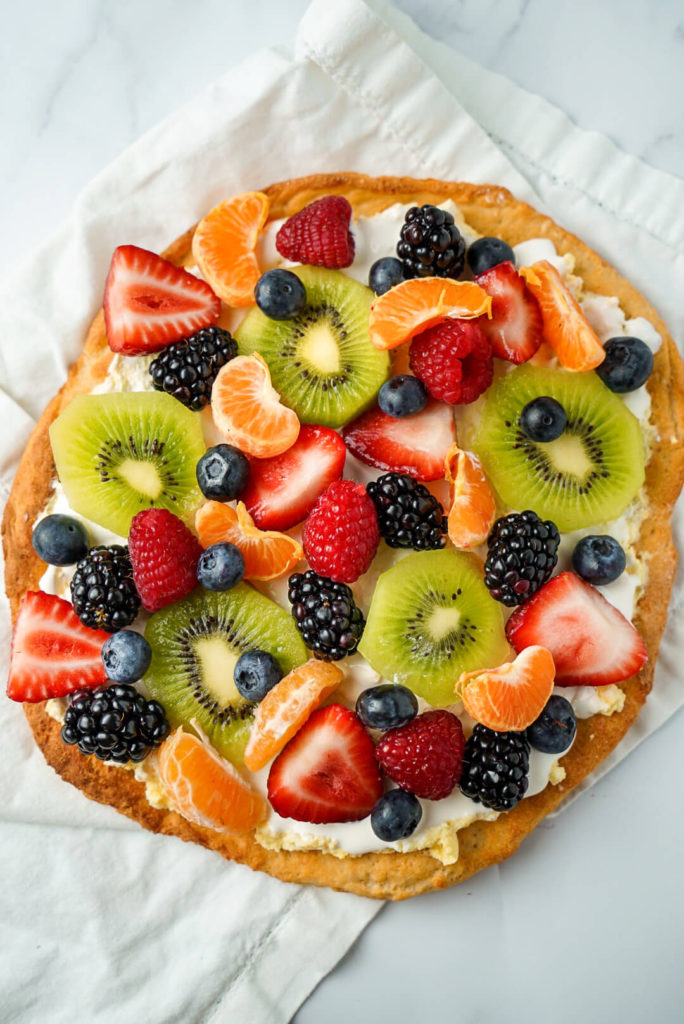 This idea is actually genius and I must give credit to Alison over at Running With Frosting.
Instead of using a sugar cookie base, instead, you take the 2-ingredient dough (a mix of fat-free plain Greek yogurt, and self-rising flour) but also add in stevia, vanilla extract, and cinnamon to sweeten it up.
The "frosting" is a mix of Cool Whip and sugar-free pudding mix. The original recipe uses banana cream, but you can use any flavor pudding you'd like (I would personally throw in some cheesecake flavored pudding).
For the fruit topping, it's really up in the air and you can use anything you want. Personally, I think berries work best (and kiwi is good too).
Here's the link to the full recipe with step-by-step instructions: http://runningwithfrosting.com/easy-ww-fruit-pizza/
#9. These WW-Friendly No Bake Cookies
This is one of those recipes that takes something classic and alters it just ever so slightly to make it a bit WW-Friendlier.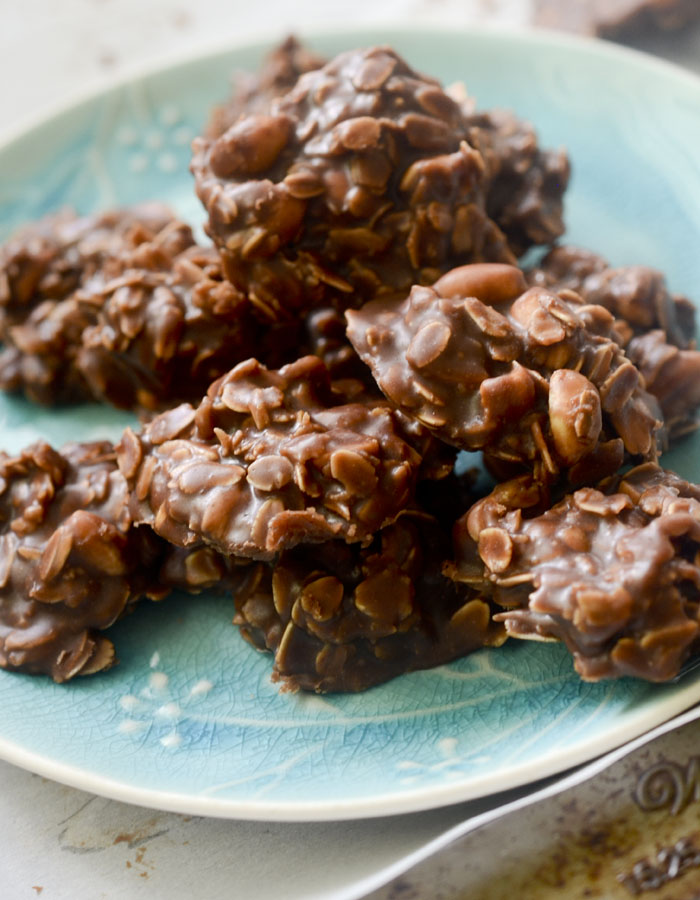 What I like about this recipe is that it's pretty much your original no-bake cookie. The difference is it uses light butter and reduced-fat peanut butter to keep the points a little lower.
However, it still uses a full cup of sugar, so the points will be higher, especially when compared to some of the other lower point recipes.
But that's the good thing about Weight Watchers, you can still eat whatever you want as long as you work it into your points!
Get the full recipe here: https://www.recipe-diaries.com/weight-watchers-no-bake-chocolate-peanut-butter-cookie/
#10. Raspberry Yogurt Fluff
This fluff dessert is really fun to have in the summertime, especially with freshly picked raspberries!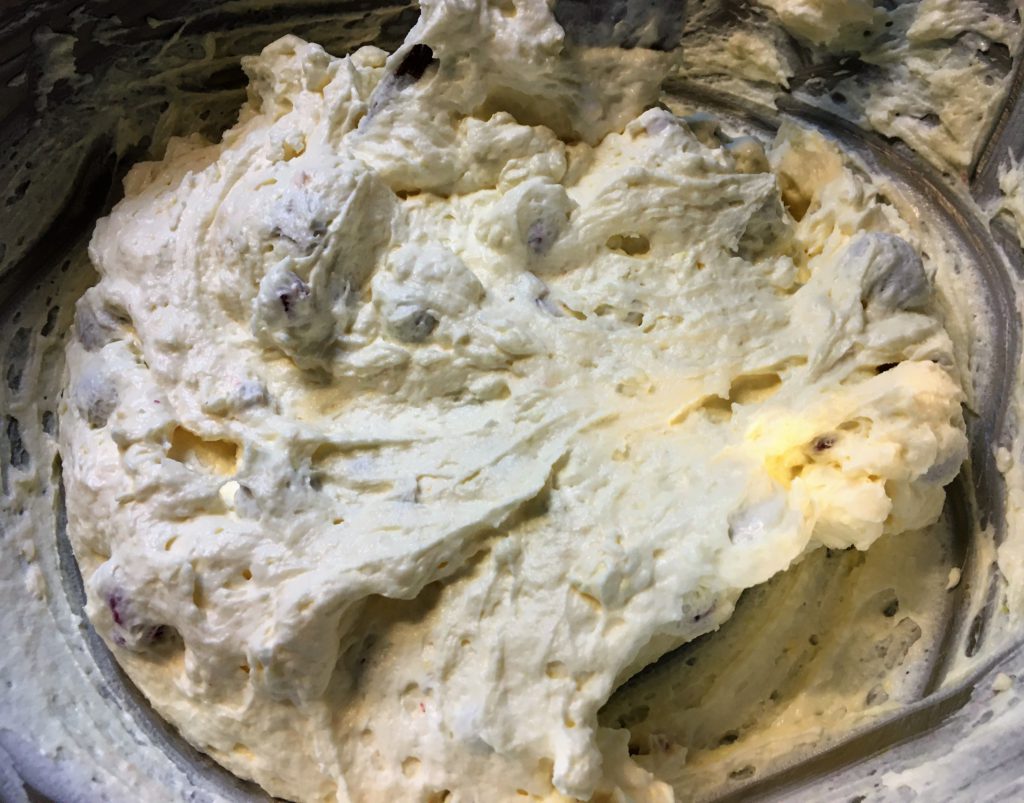 I actually got the original recipe for this from my aunt Melody, but I substituted some of the ingredients to make it lower in points.
This one uses light vanilla yogurt, sugar-free pudding mix, fat-free cool whip, and raspberries.
You basically just mix them all together and let it chill for a few hours. The longer it sets, the more raspberry flavor that seeps through.
Full recipe here: https://wendysweightjourney.com/raspberry-vanilla-yogurt-fluff-low-calorie-and-weight-watchers-friendly/
#11. Lemon Pie in a jar
Another one I have not tried yet, but believe me, I will! I love lemon pie!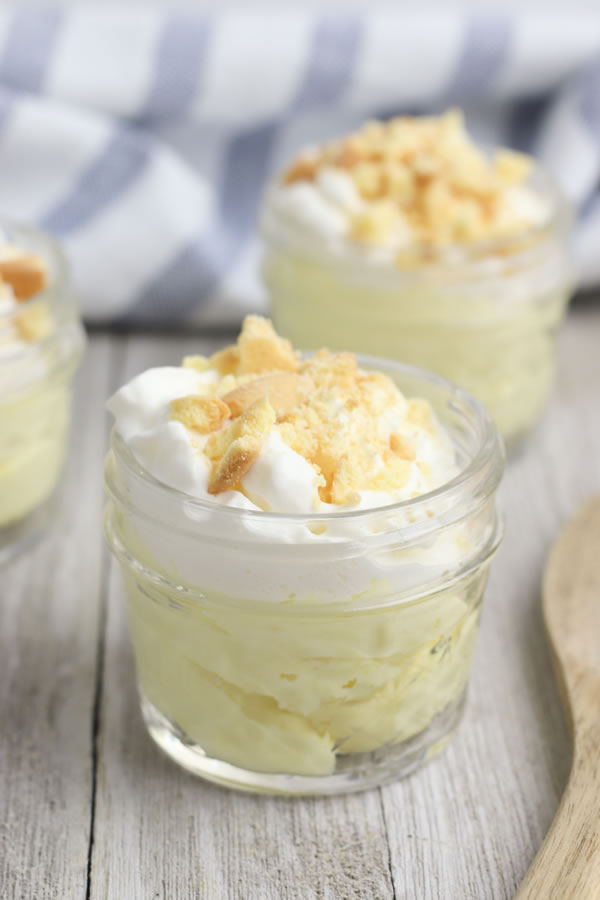 This uses plain Greek yogurt, lemon pudding mix, vanilla wafers, and whipped cream.
You can see the full recipe and instructions here
#12. 3-Ingredient Fruit Roll Ups
This is a very interesting idea and brings me back to childhood (having fruit roll-ups was a huge treat for me!)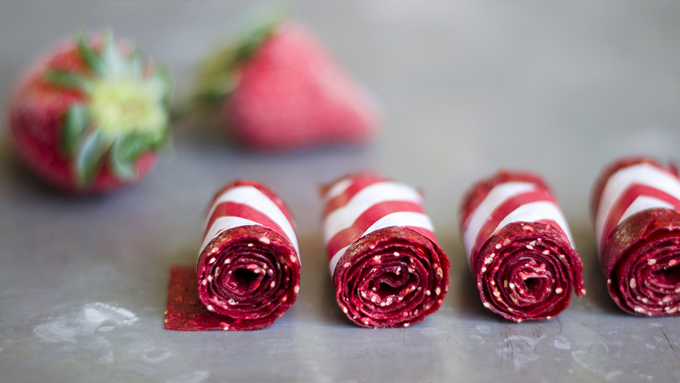 This is basically just homemade fruit leather cut into strips, and you can just use your oven for this recipe.
Depending on how you choose to sweeten these, they could potentially be a zero point snack/dessert!
Here's the full instructions: https://www.liveeatlearn.com/3-ingredient-fruit-roll-ups/
#13. Candy Grapes
I actually made these ones and they were SO GOOD. The idea is so simple – roll some grapes in sugar-free jello powder and then freeze for a "candy" like treat.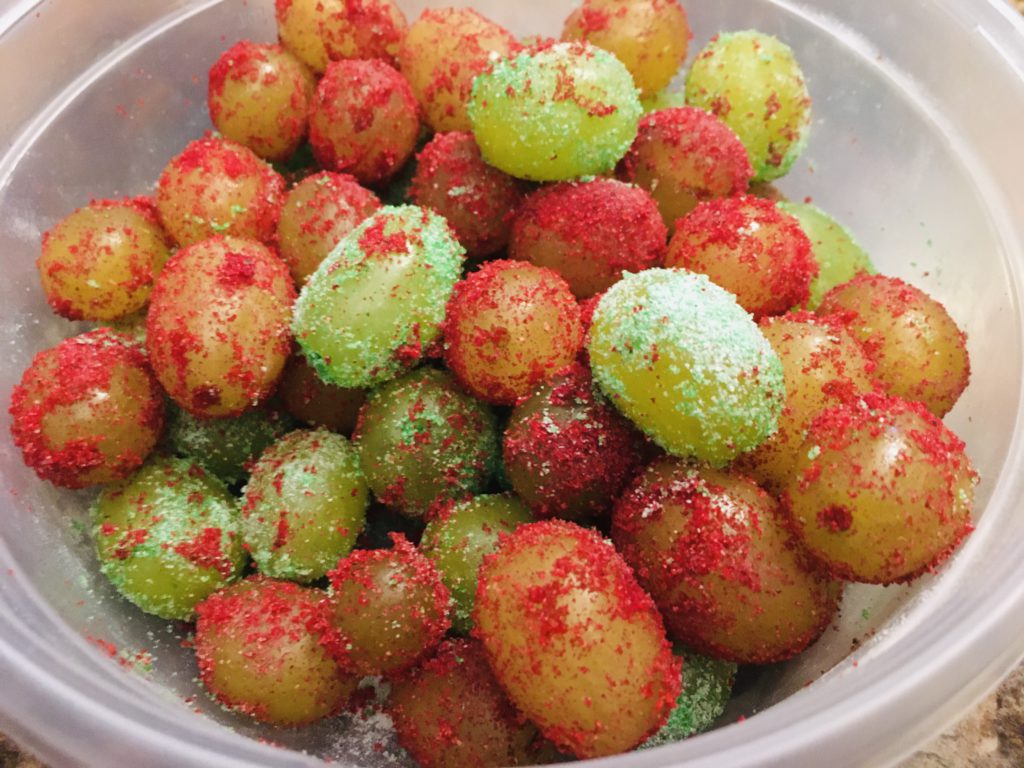 Cotton candy grapes (or any kind you like)
sugar-free jello (any flavor)
Now let me just say that I have made these years ago with regular green grapes and I didn't think they were anything super special.
However, I just tried them again with cotton candy grapes (which are already very sweet) and holy cow – these are made for people with a major sweet tooth (like me).
(But you can totally use any grapes you want for these, it's all about personal taste)
To make these, all you need to do is rinse a bunch of grapes to get them wet, so the jello mix will stick well. The easiest way to do this is to pour the grapes and jello mix into a ziplock bag and shake, but you could alternatively just mix them up together in a bowl.
I used lime and raspberry jello to make these but you can use any flavors you want.
After they're coated, I like to freeze them completely. They make such a great snack that's really just like candy. And if you stick to using sugar-free jello for this recipe, it's actually ZERO points on Weight Watchers!
#14. Yogurt and Fruit Bark
This is such a refreshing summer treat – simply take yogurt and mix it with fruit, then freeze solid and break apart into a bark.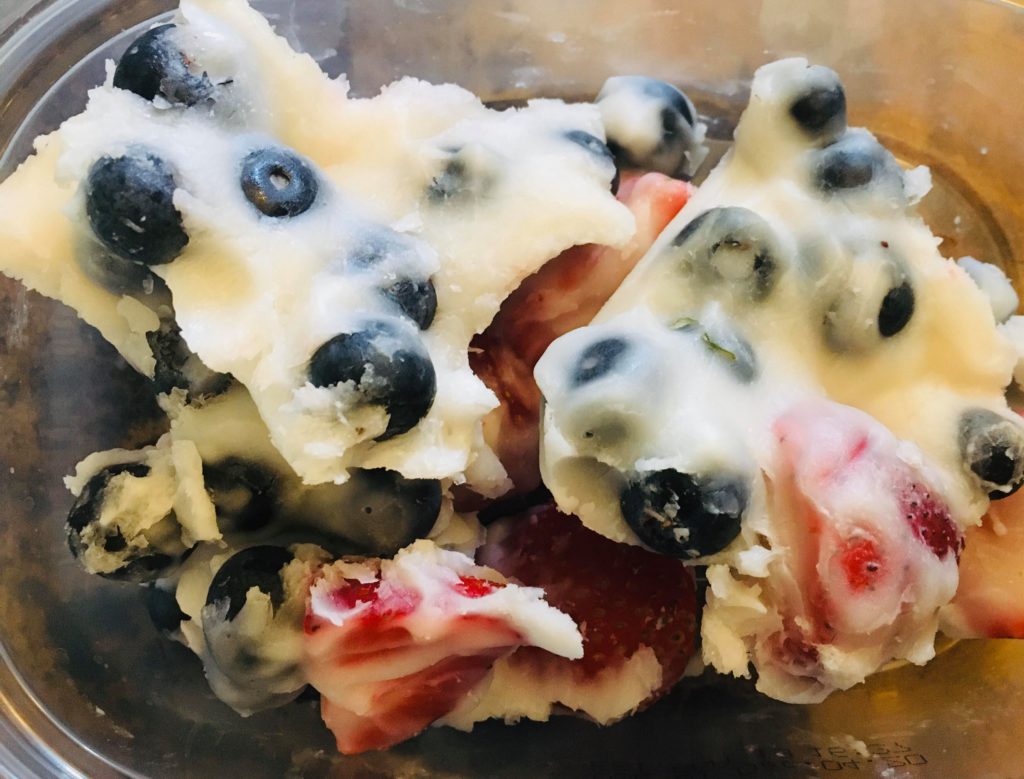 Do you like yogurt mixed with fruit? This is a really cool and easy idea.
You can use any type of yogurt and fruit you want. I like to use vanilla yogurt with blueberries and strawberries, but the combination is up to you.
All I do to make this is mix about 1/2 cup of yogurt together in a bowl with the fruit, then spread it out on a piece of parchment paper and stick it in the freezer.
If you want to make it even more dessert-like, you could try mixing the yogurt with cheesecake or vanilla pudding mix first, before adding fruit.
#15. Butterfinger Cake
There are a lot of different versions of the Weight Watchers Butterfinger cake floating around Pinterest, but this looked like the best one (in my opinion).
This Butterfinger cake calls for angel food cake (cubed), mixed with sugar-free pudding, Cool Whip, and crushed Butterfinger bars.
The recipe uses butterscotch pudding to pair with the Butterfinger bars, but you could use any flavor.
Full recipe here
Please follow and like us: