If you're researching apps to track your food/calorie intake, you may have stumbled across LoseIt! It's definitely not anywhere near as popular as other apps like MyfitnessPal, but I wanted to write up a Loseit review to give people a better understanding of how it works, and if they should use the app to track their food.
I first started using the Loseit app years ago, back in 2012. Actually now that I think about it, I just used their website to track my food. I don't even know if they had an app version back in 2012. If they did I wouldn't know about it because I didn't even own a smartphone back then! I know, crazy!
This is the program I use to track my food now
How Loseit! Works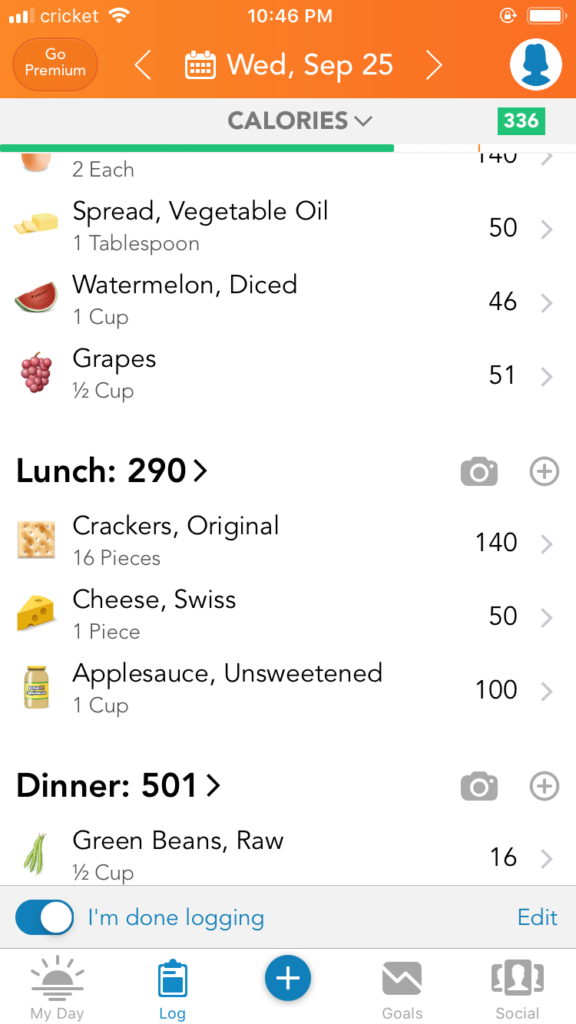 Loseit works just like other food tracking apps like MyfitnessPal.
When you join, you enter your personal information like your age and sex, then select how quickly you want to lose weight. This can be anywhere from 1/2 – 2 lbs per week. Based on that, it'll calculate a daily calorie goal that's right for you.
With Loseit!, you can easily search for foods in their database and scan barcodes for items you can't find. The app includes a barcode scanner to easily do this.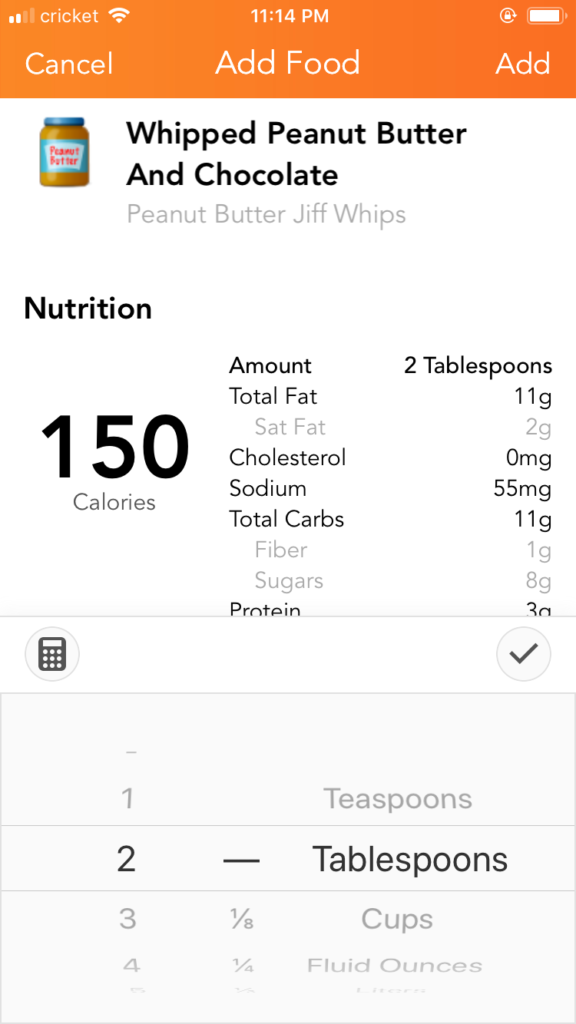 The app makes food logging incredibly easy so it's pretty self-explanatory once you start.
You can also still use their website version to track your food as well – but it's funny because their website feels just a little dated. I mean, it's not necessarily a bad thing – I actually find it a little nostalgic.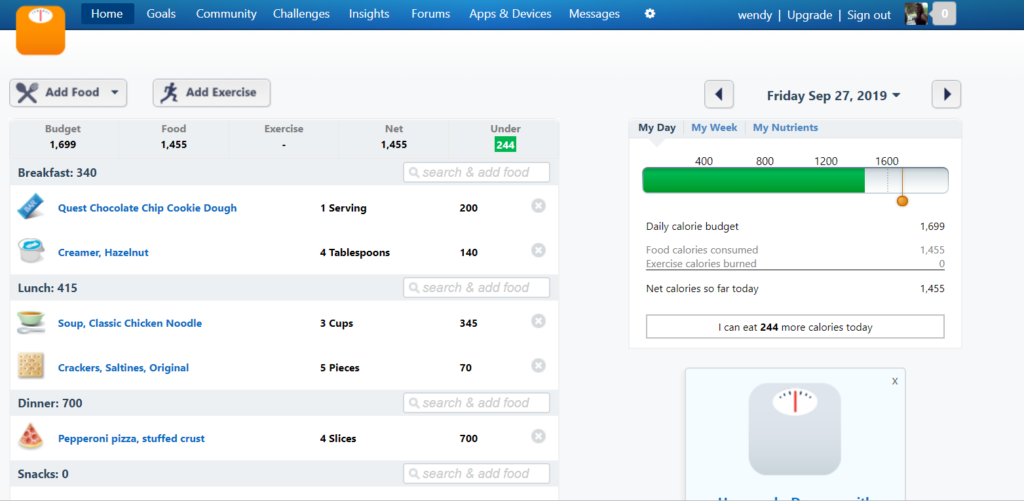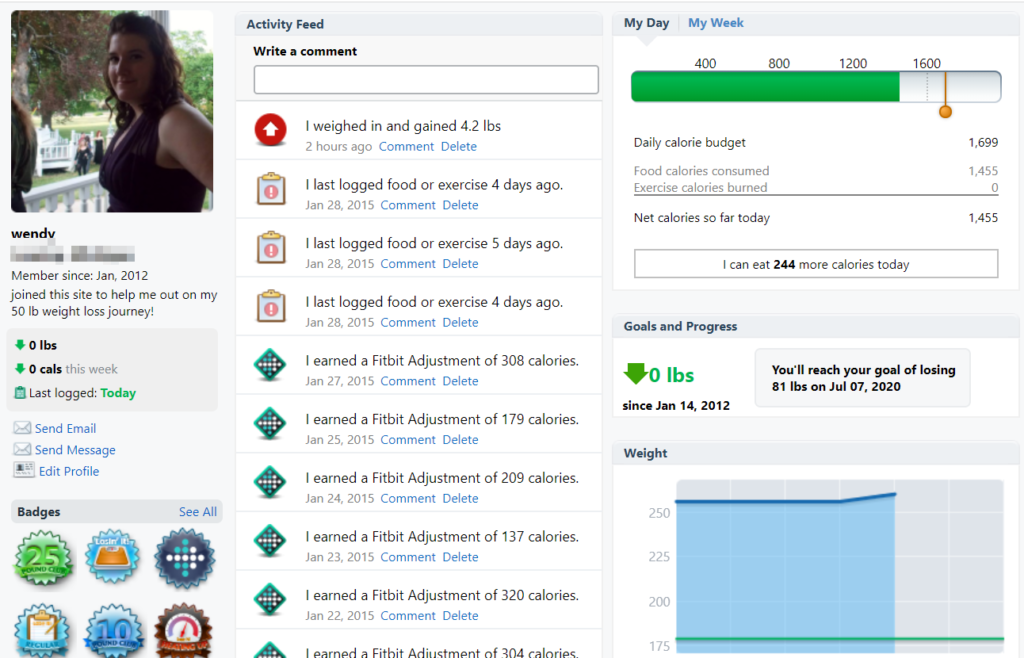 Before last week, I hadn't logged in or tracked anything with Loseit! since 2015!
When I used this back in the day I remember I had issues finding foods in their database. I went back recently and logged my meals for a week, and definitely didn't have that problem anymore.
The foods you log are automatically saved into your recent foods, so if you track the same foods often you can easily click from your list of recent foods. It also saves entire meals for you, so you can easily go back and log them again.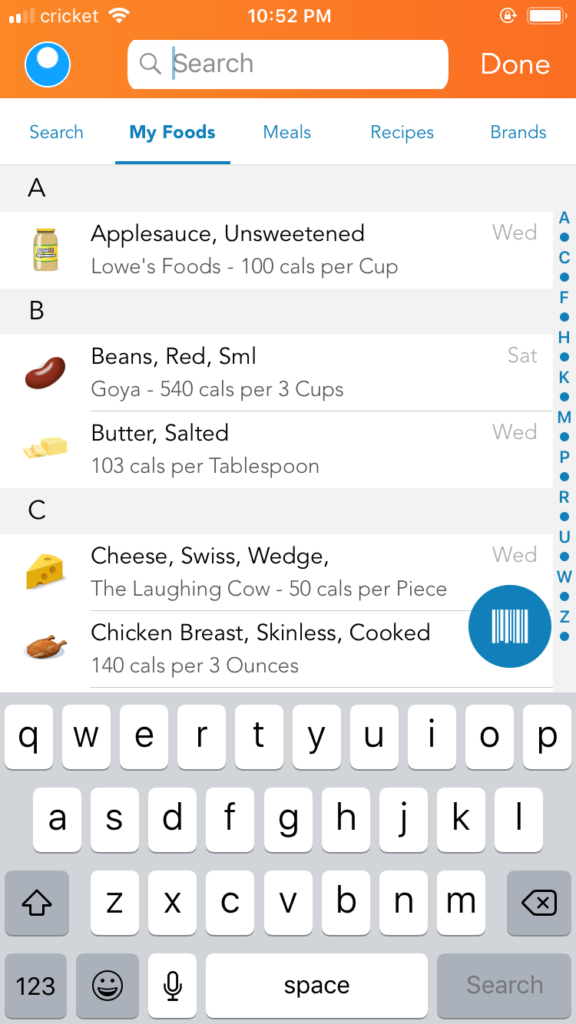 I will admit, I think I prefer the look and feel of the Loseit! app over MyfitnessPal (gasp!) However, Loseit has fewer features offered in its free version.
Loseit! Premium
Loseit's premium version is currently only $40 a year, which is just over $3 a month.
If you upgrade to a premium subscription, you will be able to connect a fitness tracker like Fitbit (and many others), track and set custom goals for many things like macronutrients, steps, weight, inches, fiber, sugar, water intake and even your blood pressure.
You also can also create custom challenges, log your meals for days in advance, and create private groups.
What I like about the Loseit app
It's really easy to use and has a friendly look and feel to it
Tons of foods in the database, and you can also scan foods yourself with the barcode scanner
Automatically saves foods and meals you log, making it really easy to go back and log again (especially if you tend to eat the same foods over and over again)
There's a social networking aspect – you can add friends and support each other. You can also join groups and challenges.
What I don't like about the Loseit app
I can't figure out their recipe builder – it's completely NOT user-friendly
You have to upgrade to connect your fitness tracker
You have to upgrade to view your nutrient data and set custom goals
Is Loseit! worth it?
If you're looking for a simple way to track your food and don't care about connecting a fitness tracker or tracking your macros, Loseit! might be worth checking out for the free version.
Since other apps like MyfitnessPal offer most of the premium Loseit! features within their free version, you might not see a need to use Loseit! premium. Unless of course, you like the app and just want to support them. I will admit that I like the look and feel of LoseIt! a lot and think it makes tracking super simple.
I would suggest trying it out to see if you like it, but also give MyfitnessPal a chance too. It's completely free!
This is the program I'm currently using to track my food (it's not calorie counting!)
Need extra motivation to lose some weight? Check out this program (it's not a diet at all)
Please follow and like us: