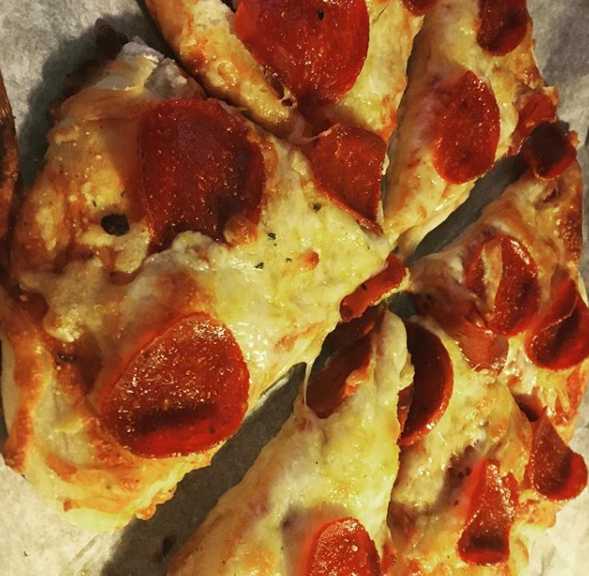 So I first heard about the WW (Weight Watchers) 2 ingredient dough from Pinterest awhile back, even before I started following the WW Freestyle program. I was so intrigued I just had to test it out.
For those who aren't familiar with this, it's very simple and as the name implies, just 2 ingredients. What are they? Self Rising Flour + nonfat, plain Greek yogurt!
The reason why this dough has caught on like wildfire within the WW community is it's only 5 points for a recipe (1/2 cup self-rising flour + 1/2 cup plain greek yogurt) or 11 points if you use 1 cup of each! It makes a decent amount, and if you combine it with other lower point (or zero point) options to make something out of it you can make A LOT of food for very low points.
Recommended: Does the WW Freestyle program actually work?
I had seen people make things like pizza, calzones, cinnamon rolls, bagels, pretzels, and lots of other stuff!
I know it sounds kinda weird, but after testing this recipe out several times and making some recipes with it, I gotta say it's rather delicious.
However, there are a few things I want to mention…
Personally I find the two-ingredient dough to be a little bit tangy from the yogurt and kind of bland. I find it needs some extra help to make it a little better.
So what I usually do is spritz the top with some spray butter then sprinkle with seasoning like garlic salt (but it would depend on what you're making with the dough, of course).
You could also use olive oil, or real butter, or anything really – I just use spray butter because it has the least calories and is zero points.
You could also simply put some seasonings in the dough mixture if you wanted – a little garlic powder or garlic salt, or whatever else.
A really popular thing I've seen people do when making the bagels, in particular, is to add the "everything but the bagel" seasoning. It's a Trader Joe's thing, which I don't have near my house so I can't try it out. (I might just have to try a home-made recipe for it sometime)
The point being, it's VERY customizable!
Also, I find this dough is pretty good when it's still warm and fresh, rather than after it sits out awhile. I would never make a batch of bagels and eat them over a few days, I just don't think it tastes good after awhile.
That being said, I really am enjoying this dough and trying out new recipes with it!
The best things I have made with the 2 ingredient dough are pizza, cheese bread and a Mexican style calzone with refried beans and cheese (totally delicious).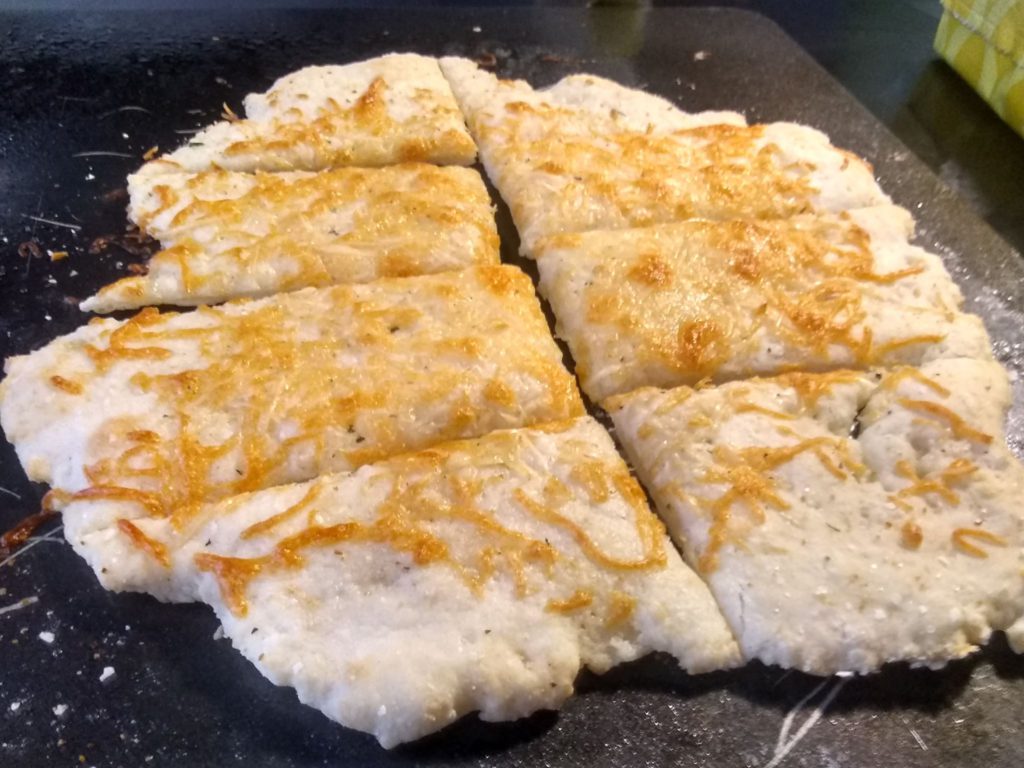 Next on my list is cinnamon rolls! Then I want to spend some time going Pinterest crazy and looking at other unique things to make with it. I'm only a little bit obsessed 🙂
I just wanted to give a shout out to this WW two-ingredient dough because I think it's a really great idea, and if you haven't given it a try you totally should!
Off to Pinterest land I go! 🙂
If you're like me and struggle to lose weight, you should totally check this program out. (don't worry, it's NOT another diet!)
Please follow and like us: