So I realized I haven't updated my blog with my weight in a while, but I have been keeping up on my YouTube channel. To recap, over the holidays I managed to lose 0.4 lbs, which I consider a big accomplishment. However, when I weighed in yesterday I was back up to 278.4 which is a 2 lb gain from the previous week. For my Healthywage target, I still am pretty much at where I'm supposed to be (just 0.3 lbs away).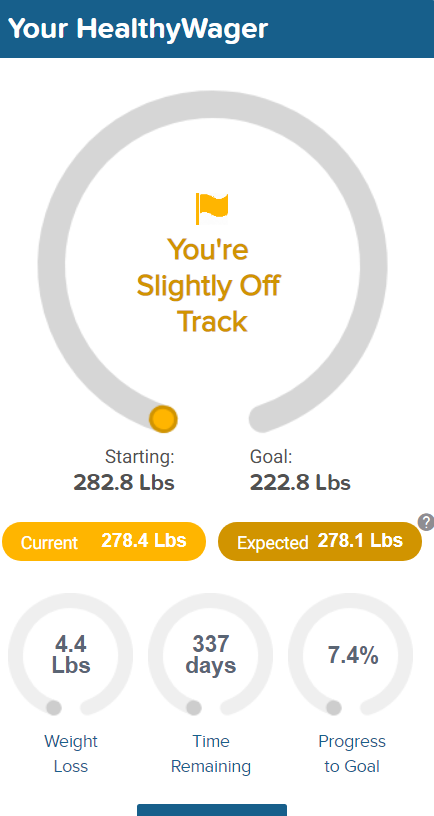 I've had a lot going on this past week, and I'm still trying to manage and learn to live with my new lifestyle even when things don't go exactly as planned. Not every week is going to be great, and some will have challenges, but I'm going to have to learn to deal with it.
I am creating this blog to document my journey and all the ups and downs, and unfortunately, this week was a down. I'm just going to keep on chugging along.
I still have nearly an entire year to lose 55 more lbs, which is more than doable. I am going to go all in in 2019 and next week will be better 🙂
Please follow and like us: