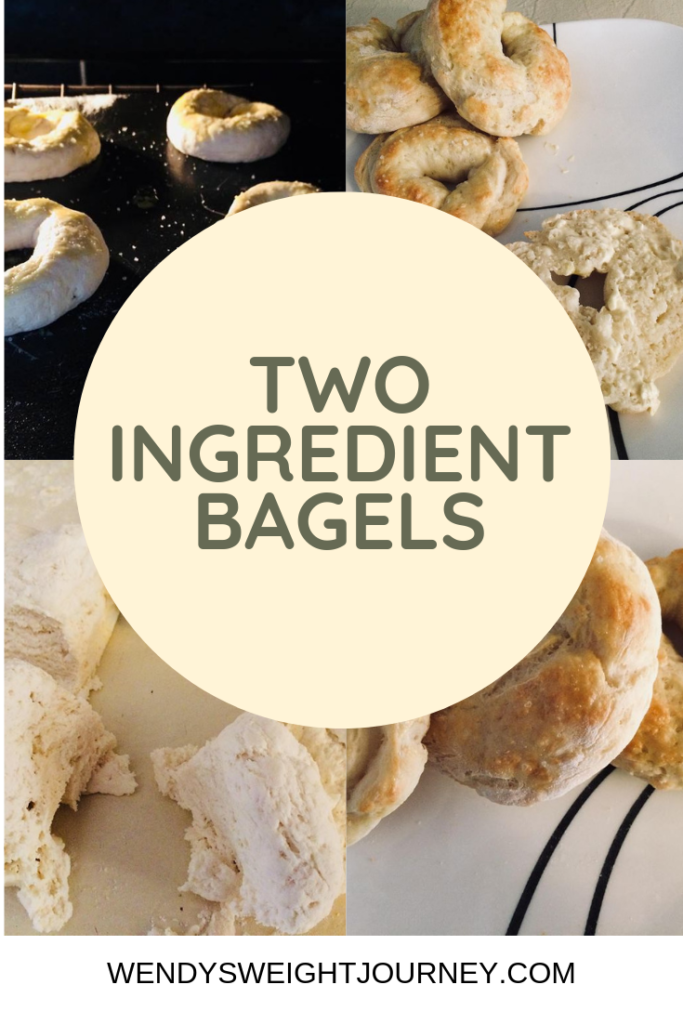 I hopped on the 2 ingredient dough bandwagon a while ago and so far have made pizza dough, cheese bread, pretzels, pretzel bites, and these 2 ingredient bagels. If you're not familiar with this popular dough, it's super simple as there is literally only two ingredients – plain greek yogurt and self-rising flour. If you don't have self-rising flour and have to make it yourself, it still only adds a couple more ingredients (salt and baking soda).
Super low in calories and WW points!
This has taken off and become a thing within the Weight Watchers community for being so low in points and is known as the Weight Watchers two ingredient dough, specifically if you make it with fat-free Greek yogurt since that is 0 smart points.
I don't follow Weight Watchers (although I did once upon a time when the program was much different) but if you do, this could be a great thing for you!
Each bagel only has 133 calories and 0 grams of fat! If you follow Weight Watchers, I believe each bagel is between 6-7 smart points.
But… does this two ingredient dough actually taste good?
If you like sourdough bread, this is what the taste of these bagels reminds me of. I hear a lot of people saying you can't taste the yogurt at all, and while it doesn't taste like you are actually eating yogurt, they do have a bit of a tangy flavor. It isn't overpowering though in my opinion and they have a good texture.
I know it seems a little odd, but they turn out surpringly well and have a bit of a lighter, airer texture than regular bagels.
To make the dough:
1 cup self-rising flour + extra for kneading
1 cup plain greek yogurt, fat free
For topping:
To make your own self-rising flour:
1 cup flour
1 1/2 teaspoons baking powder
1/2 teaspoon salt
Directions
Preheat oven to 350. Mix self-rising flour and greek yogurt until it forms a ball. Sprinkle flour over a clean countertop and continue kneading for about 2-3 minutes, adding more flour if dough gets too sticky.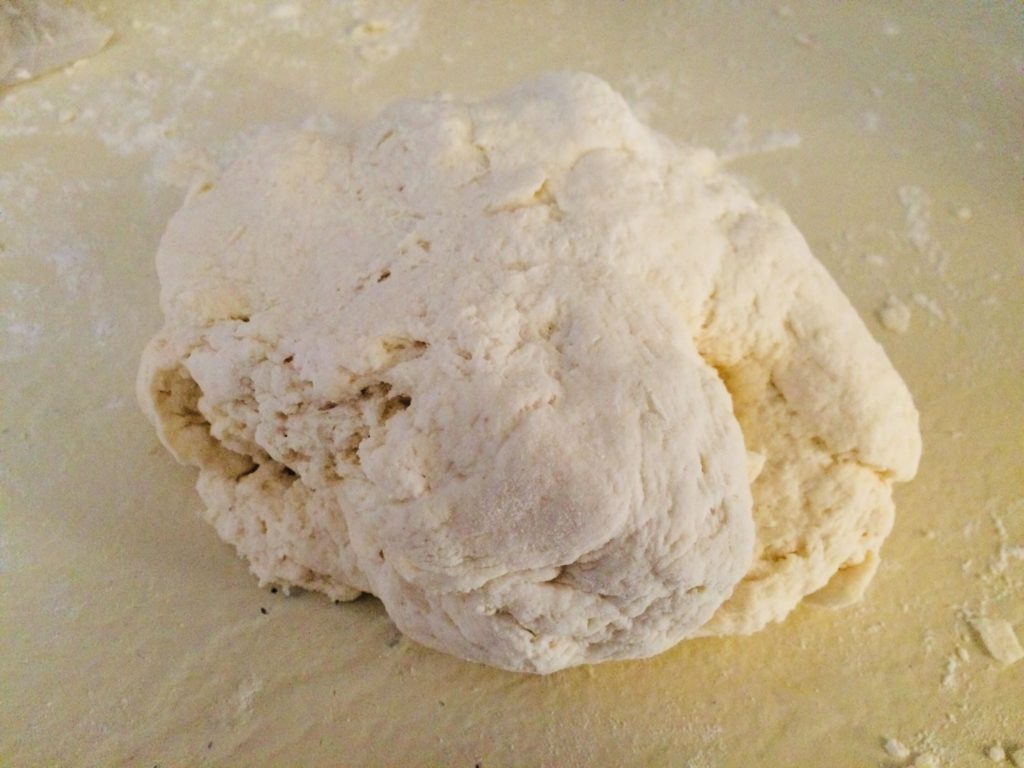 Break into 4 sections and roll into ropes. Form a bagel shape by creating a circle and pinching the ends together, and place on baking sheet. Brush with egg wash and a light sprinkle of salt (optional).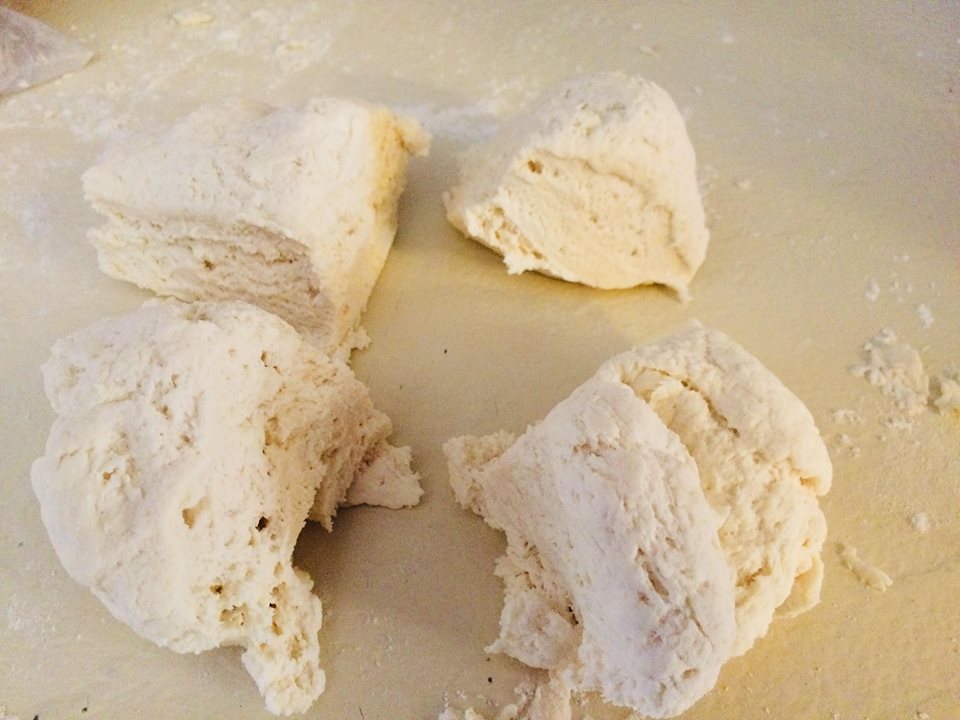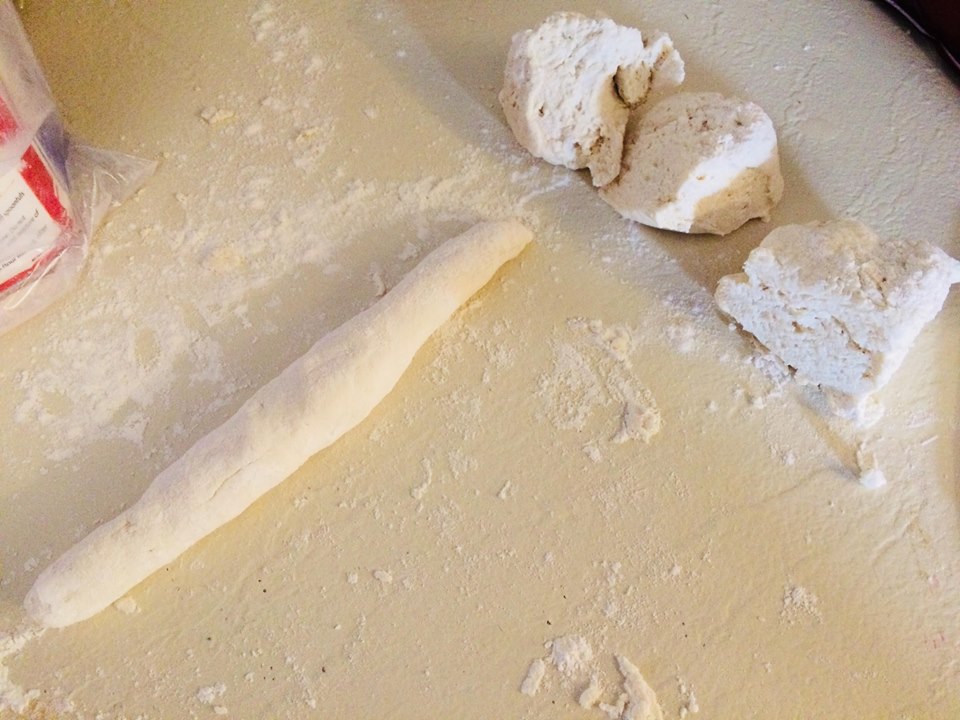 Bake for approximately 18-22 minutes. Baking time varies by oven so I would check after about 15 minutes and keep an eye on them. You can turn your oven up to 450 for the last few minutes if they need a bit more help turning brown.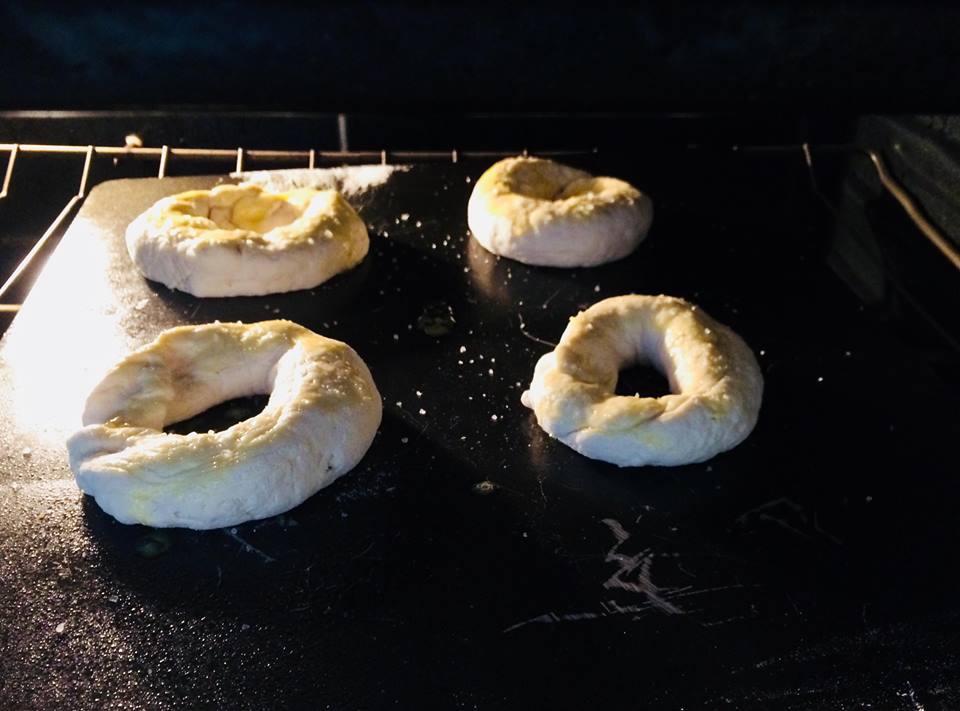 You now have delicious bagels! Each one is 133 calories, and you can enjoy them however you would a regular bagel. If you wanted to eat the ENTIRE batch, it's only 530 calories. That's not really a lot for 4 bagels in my opinion.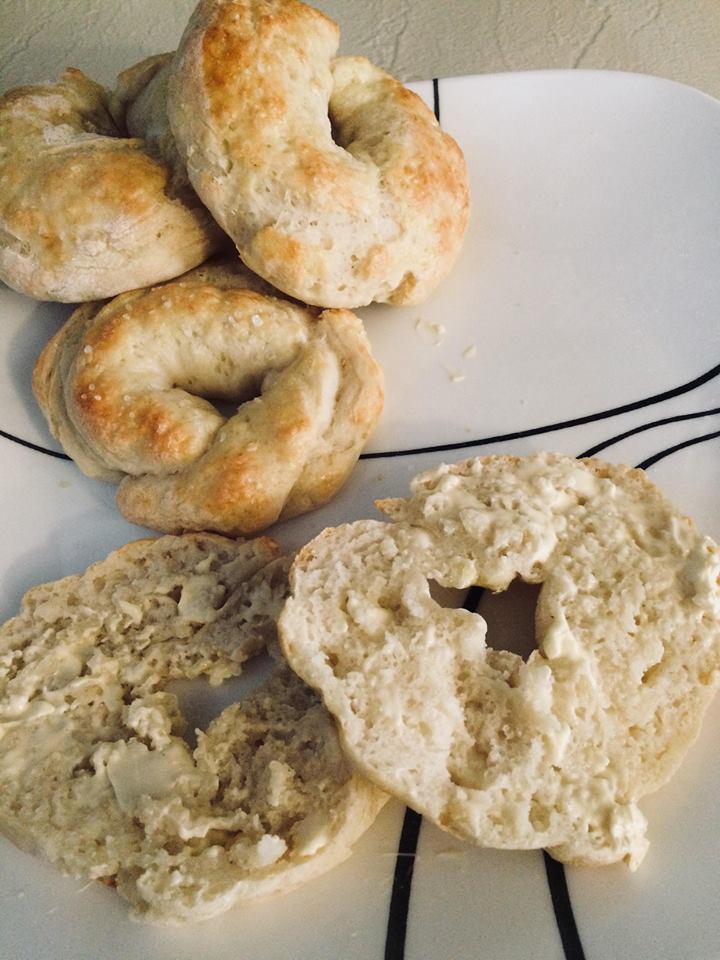 Two Ingredient Dough Bagels Nutritional Info:
The following information is based on this recipe making 4 servings and using fat-free Greek yogurt. Each bagel is 132 calories and has 0 grams of fat, and is about 7 smart points if you follow Weight Watchers.
Please follow and like us: