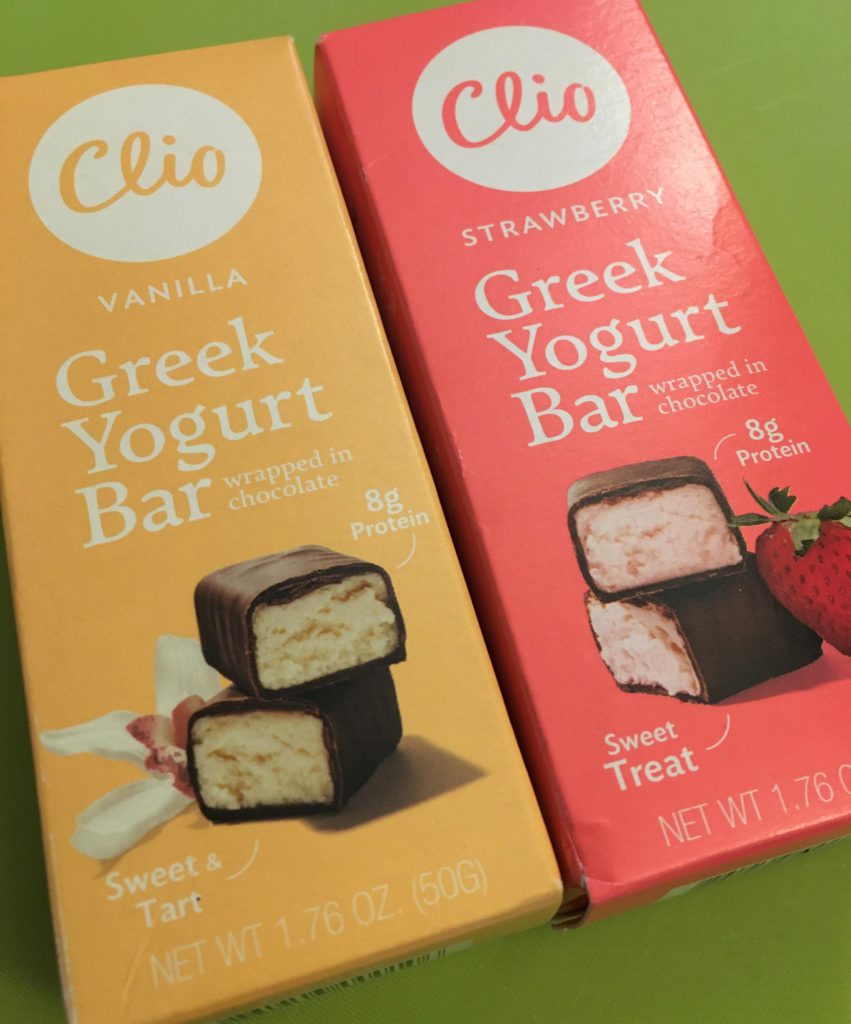 This review is entirely my own opinion, the company did not send me the bars and this post is not sponsored.
Have you heard about these dark chocolate covered Greek yogurt bars that look absolutely delicious?! I first heard about these from various weight loss Instagramers. While they certainly looked delicious, it was clear the company had sent the bars to these people to help them advertise.
Keeping that in mind, I was a bit skeptical about them, but when I spotted them at my local Walmart for $1 I found it hard to resist at least trying.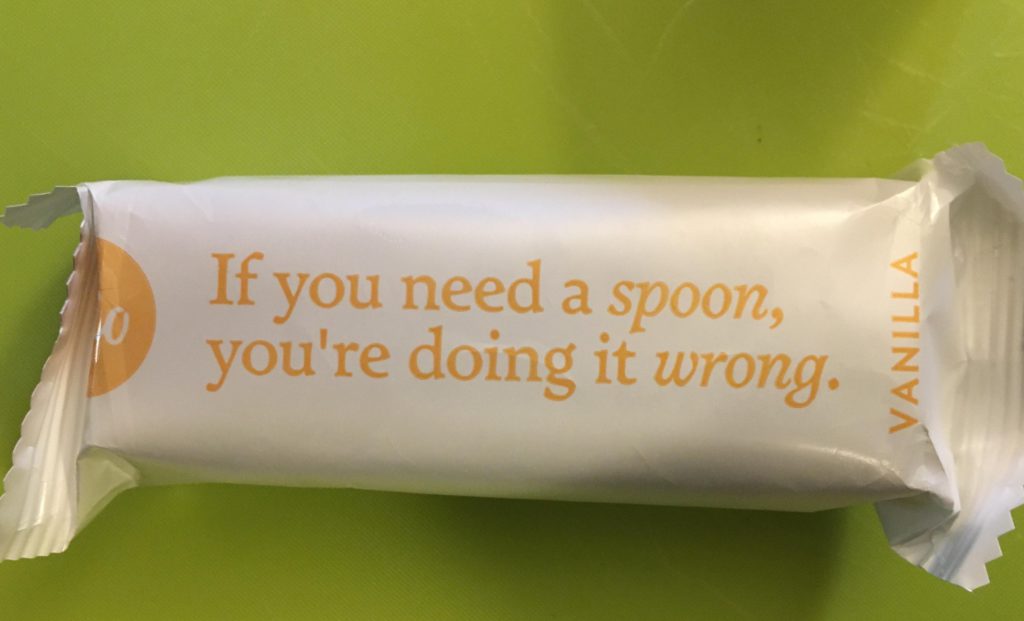 I picked up vanilla and strawberry because they sounded the best, but the company does make several flavors. And despite my skepticism, I love chocolate and flavored Greek yogurt, so figured if you put them together there was no way it could be bad!
What are Clio Greek Yogurt Bars?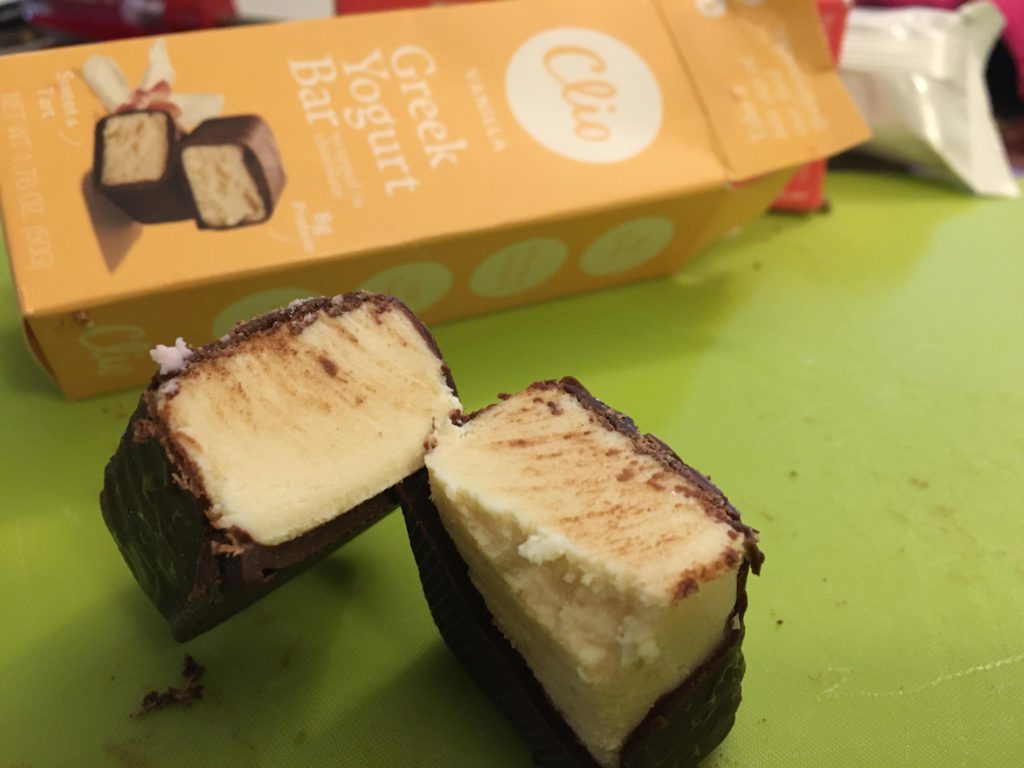 Clio bars are sort of like yogurt candy bars- imagine Greek yogurt that's flavored and covered in chocolate. Can you really go wrong with that?
And contrary to what some people think, they're not like frozen ice cream bars at all, you will find them in the refrigerated section.
However, that doesn't mean you can't keep them in the freezer and eat them frozen (which you can do with regular yogurt too!)
Nutrition
The nutritional facts and calories for Clio bars vary slightly between flavors, but not much (within 10 calories). The example I'm giving is for vanilla, so if you must know the specifics of another flavor you'll need to check their website.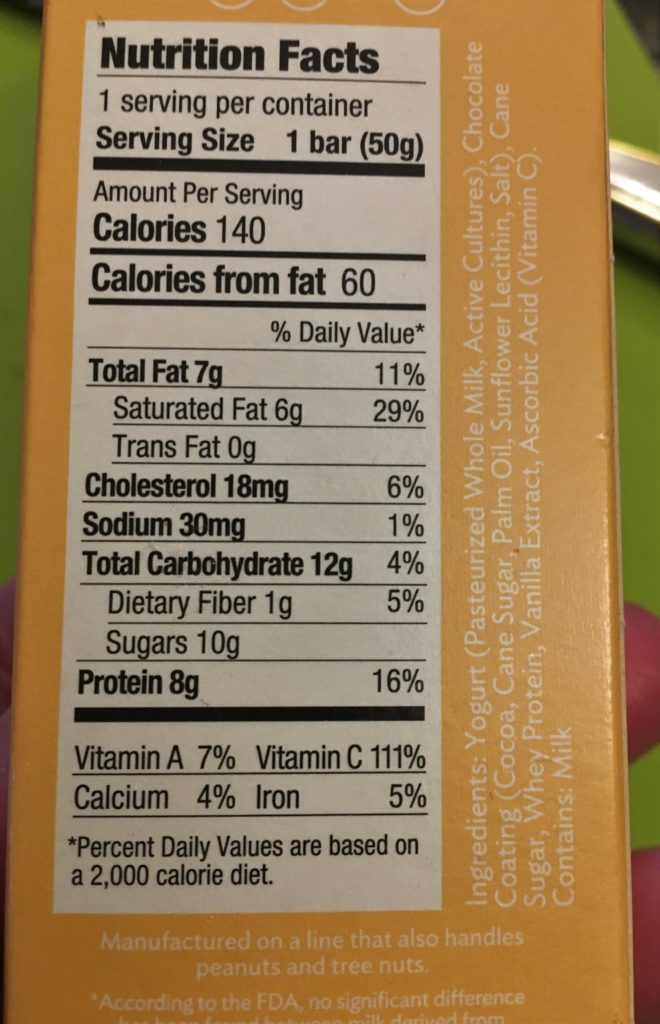 The vanilla has 140 calories, 7 grams of fat, 10 grams of sugar and 8 grams of protein per bar. Oh, and also 111% vitamin C!
Ingredients for Vanilla Clio bars: Yogurt (pasteurized whole milk, active cultures), chocolate coating (coca, cane sugar, palm oil, sunflower lecithine, salt) cane sugar, whey protein, vanilla extract, ascorbic acid (vitamin C)
If you're looking for a substitute for a traditional candy or ice cream type bar, these could be a good alternative.
Flavors and taste testing
So Clio bars actually come in several flavors, including:
Vanilla
Strawberry
Peanut Butter
Honey
Blueberry
Espresso
Coconut
This is what is currently available, but I'm sure it will change in the future as the company decides to add or take away flavors that aren't performing well.
Tasting – do these Clio bars actually taste good?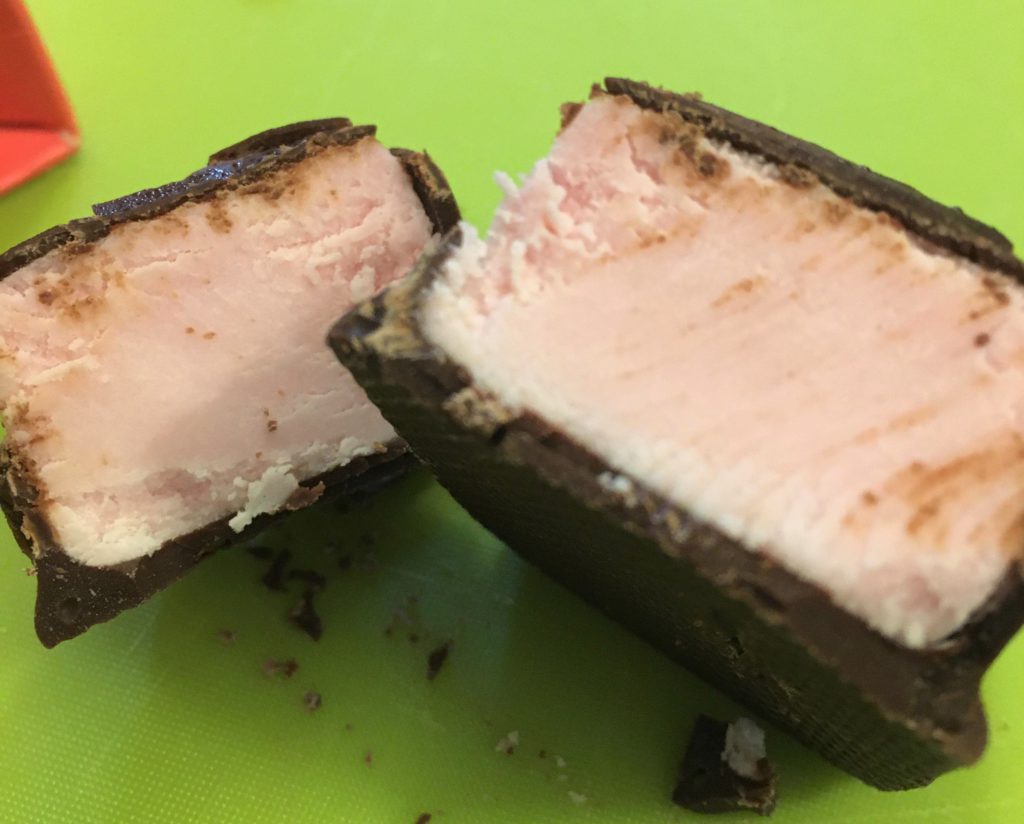 I honestly did not like these yogurt bars like I thought I would. However, I do appreciate them and I have no doubt many people will love them as long as they know what to expect.
I only tasted the strawberry and vanilla flavor, but I could tell enough from those that I would not be trying them again. (Ok, I might be willing to try other flavors if somebody gave them to me..)
So for me, I had the expectation they'd taste, well… sweet. You know how flavored Greek yogurt has a different texture than regular yogurt, but it's still sweet? The sourness is basically cancelled out by the added sugar.
Well, the actual yogurt in these bars is not sweet, it's actually very sour. It's like the sourness you can taste in plain Greek yogurt, only it does have the benefit of added flavoring. I'm not sure they added any sugar to the yogurt itself, at least that's what it tastes like to me.
Now considering they're literally coated in dark chocolate, it DOES help balance it out. The chocolate actually tastes really good!
So, are these bars good? Well, if you are looking for a lower sugar option and enjoy eating plain Greek yogurt with mix-ins (like honey or fruit), you'd probably love these! They have that distinct sourness of Greek yogurt that's balanced perfectly by the chocolate.
They also don't taste highly artificial or anything, nor do they leave a weird aftertaste. But because of my aversion to PLAIN Greek yogurt, these were a no-go for me.
Where can you buy Clio bars?
They aren't highly available at most stores yet, I've only seen them at Walmart. You can purchase them directly from their website here, but the cost is much higher. The company says the reason is due to the cost of cold shipping.
The Bottom Line
I didn't write this post in an attempt to knock down Clio bars. I think they're a great idea and have no doubt many people appreciate them! I just wanted to throw out my opinion and give people a better idea of what to expect.
While it may be no big deal to try one for $1 if you can find it at a local store, you will spend much more online as you can only purchase them in 10 packs for $18 (plus shipping). I definitely wouldn't want to spend that much on a "candy" bar unless I had a pretty good idea I'd like it!
Overall, kudos to this company for offering a dessert that could be a life-savor for many while trying to lose weight.
Please follow and like us: