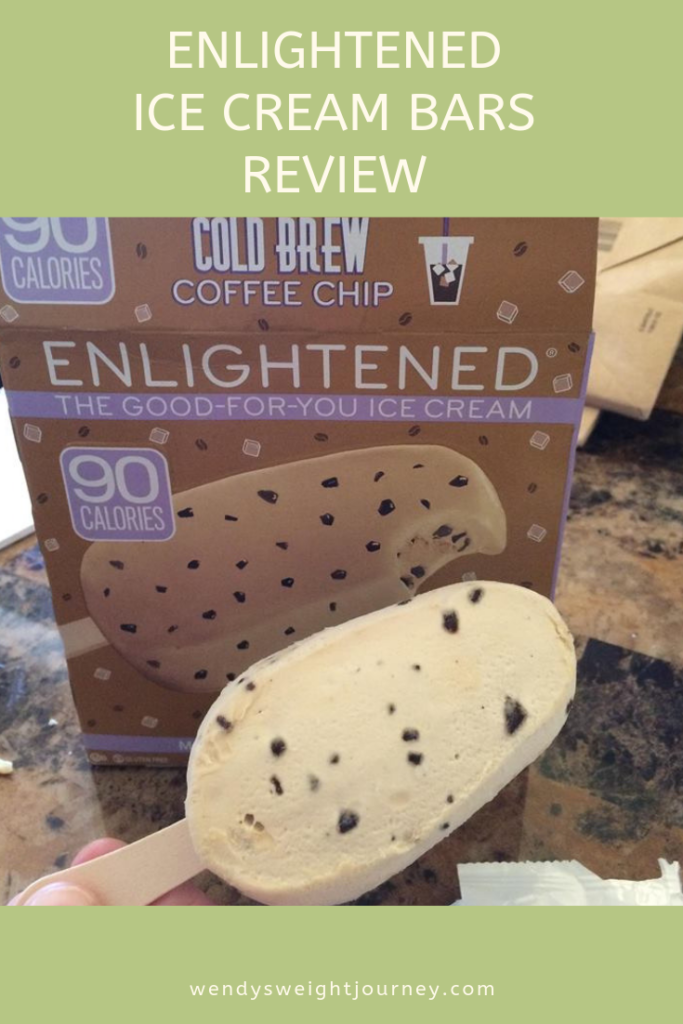 I've been on a mission to find the best low-calorie ice cream treats, so I knew when I saw the Enlightened ice cream bars at my local grocery store that I needed to try them, especially when I saw the flavors! I hadn't ever tried any of their other products before, so I was just hoping they would be delicious since they were nearly $5 a box!
I thought I'd do a full Enlightened ice cream bar review to share my thoughts on these and if I think they're worth the higher cost. The flavors I tasted specifically were Cold Brew Coffee Chip and Frozen Hot Cocoa, but the company does have several more. Although I can't find any stores around here that carry most of them. I will have to pick up any new flavors when I can find them.
I also want to point that I am an incredibly picky eater, and I'm very sensitive to fake flavors and bad textures. I will say that these had none of that and got an A+ on my taste scale!
Enlighted Ice Cream Bar Flavors
Mint Chip Swirl
Sea Salt Caramel
Chocolate Peanut Butter
Frozen Hot Cocoa
Peanut Butter Chocolate Chip
Fudge
Cookies and Cream
Cold Brew Coffee Chip
Red Velvet
Toasted Almond
Birthday Cake
They are most popular for their ice cream pints, which come in MANY more flavors, but I have not tried them yet at the time of writing this review.
Nutritional Facts for Enlightened Ice Cream Bars – Are they actually healthy?
Before I get into if they actually taste good, let me talk about the health claims the company makes about their product. Enlightened calls themselves "the good for you ice cream", with each bar only containing between 70-100 calories depending on the flavor. They also contain very little sugar (as they contain the natural sweetener erythritol), 7 grams of protein, 5 grams of fiber and 20% of your daily recommended calcium.
The major ingredients are skim milk, milk protein isolate, erythritol, and non-GMO soluble corn fiber.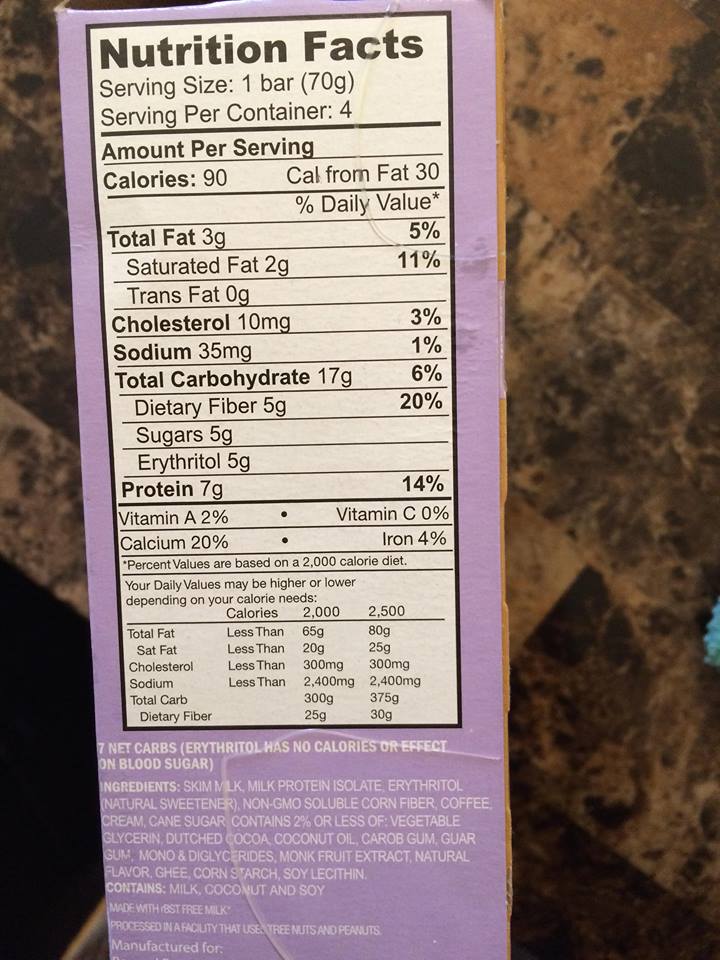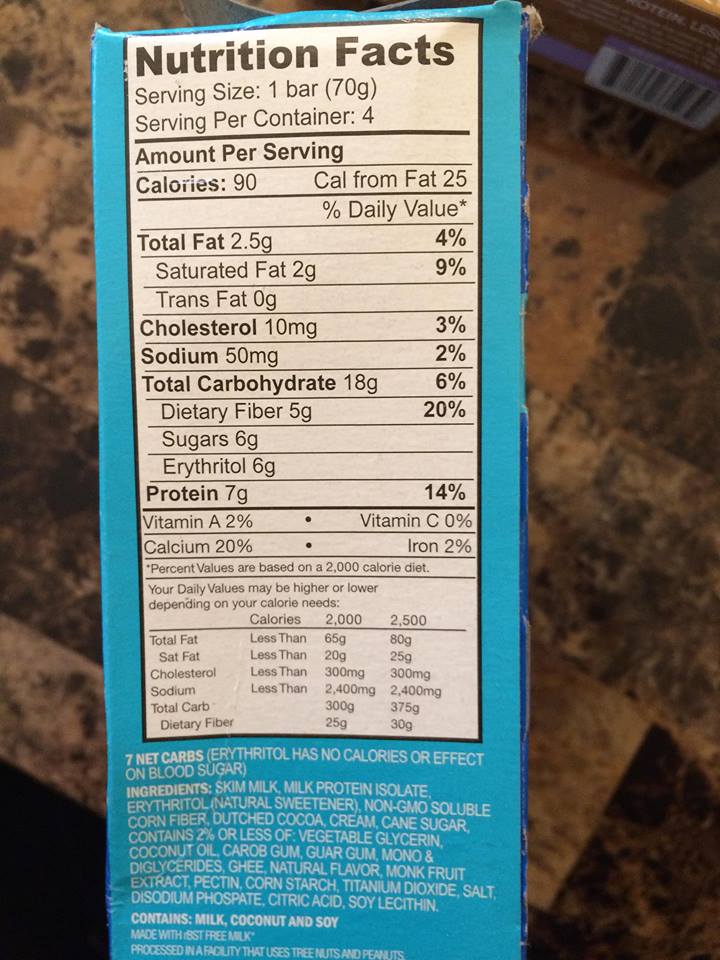 Overall not only do they have way fewer calories, but they also have a better nutritional profile than traditional ice cream bars which have much higher amounts of fat and sugar.
Initial Appearances
Let me start with the initial appearances – they match up pretty closely to what's displayed on the box aside from the fact they're much lighter in color (but that doesn't bother me). It's the taste that matters!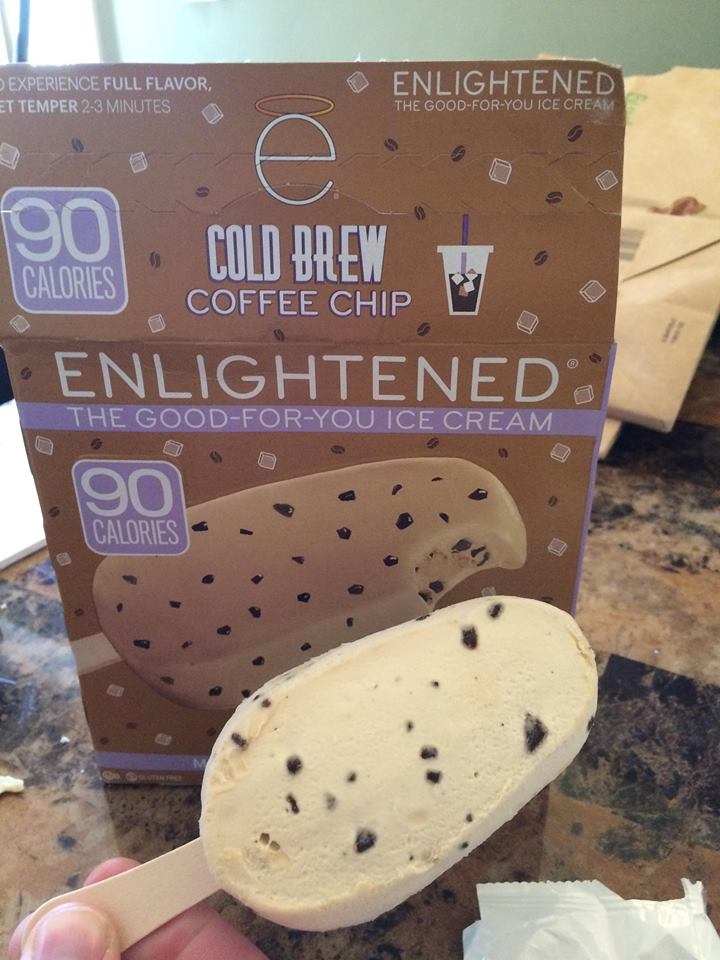 But they both clearly have chocolate chips throughout the bars, and the frozen hot cocoa flavor even has that distinct marshmallow swirl in the middle! They're also very close to the actual size of the picture displayed on the box.
Taste and Texture – Do the Enlightened ice cream bars taste like real ice cream?
The box says to let sit out for a couple of minutes for the best flavor, but I find you can let them sit out for even longer before eating. They don't get super melty real quick like regular ice cream bars.
Texture
The texture isn't bad, it's creamy and not icy at all, but they don't have that same melty quality like real ice cream. The longer they are out of the freezer, the more creamy they get, but it still doesn't exactly match up to real ice cream. But I mean, it's not real ice cream so I can't expect it to be the same.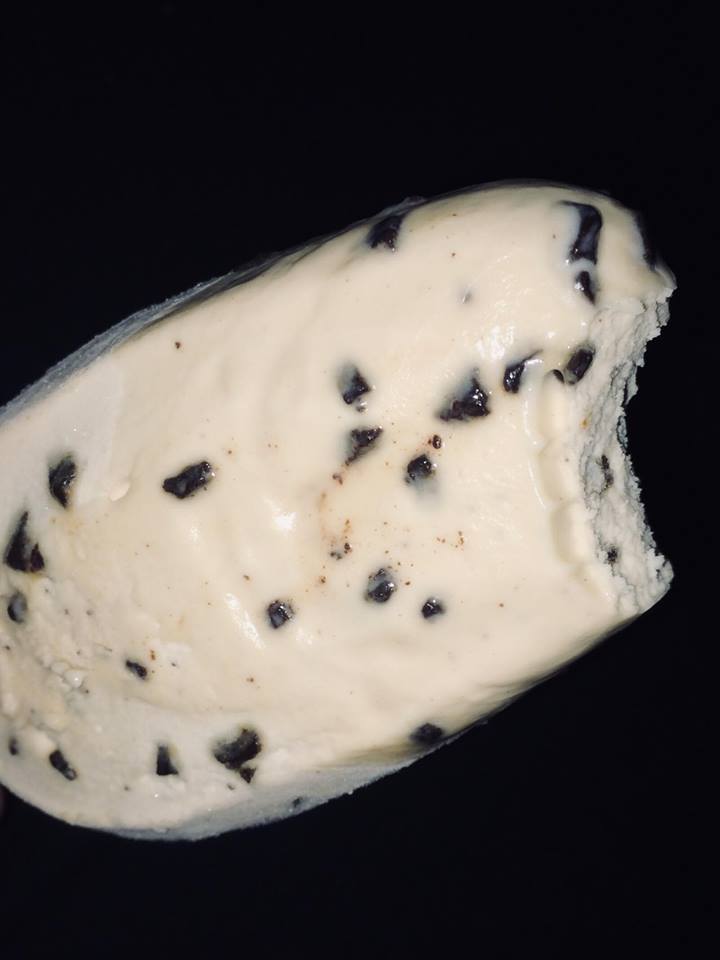 That being said, the texture is totally a thumbs up in my book.
Flavor
While the texture is good, the flavor of these is amazing. Now I only tasted the frozen hot cocoa and coffee chip flavors, but both of them totally blew me away.
I mean, the cold brew coffee had a very strong coffee flavor and tons of mocha chips that added more sweetness and depth.
The frozen hot cocoa tasted like hot cocoa and marshmallows, and they also had chocolate chips that added even more to the flavor profile.
Both of them were very sweet and best of all didn't have any artificial or chemical taste. I have tasted Halo top flavors that had a very odd chemical taste, and I didn't get anything like that coming across in these.
I can't speak for the rest of the flavors of these ice cream bars, but I am super impressed by these two. I will have to pick up more flavors to see if they all are equally awesome.
Price
The cost of these is the worst part as they're about $5 a box, depending on where you buy them. Now that's pretty standard for these types of low-calorie ice creams, but it is pretty expensive compared to the normal ice cream bars. You only get 4 bars per box, so it comes out to around $1.25 per bar.
If you make a regular habit of eating these, it can get expensive! However I think they are really good, and I would willingly pay the price. You also can get a $1 off coupon if you sign up for Enlighten's mailing list.
Where can you buy them?
Initially, I could only find any Enlightened products is Kroger, but I'm starting to see these bars at Meijer as well. The selection went from only a couple of options to several very recently, so I think these are starting to become a thing.
You can also buy these online.
Overall rating – would I recommend?
These get a double thumbs up, A+ rating from me. For the calories and nutritional profile you can't beat it, and the taste is great.
I would totally recommend these to anyone looking for a reasonable and healthy ice cream alternative. They're low enough in calories that you can easily fit them into your diet and low enough in fat and sugar that you don't have to feel guilty about it either. I also highly recommend Archer Farms protein ice cream pints.
Now I just have to find more flavors of these bars to try! It's products like these that will help me in reaching my target weight for Healthywage, and my overall weight loss goals. When I can indulge without feeling like I need something that is super high in calories, fat, and sugar it definitely helps me stick to my daily calorie goals.
Please follow and like us: