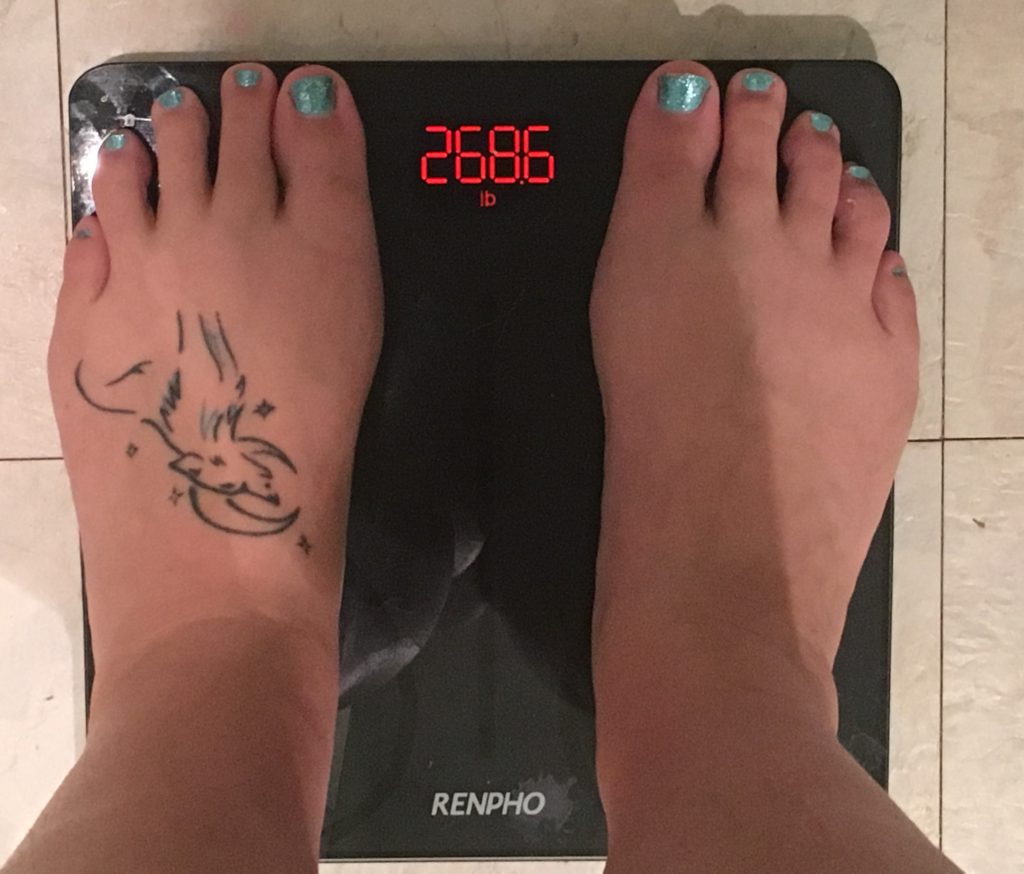 I am posting this late, however, I did record a video of my weight update.
I had to weigh-in on Tuesday, August 27, as I was out of town over the weekend and didn't get back until Monday night. The verdict? I'm down 3.6 lbs! I'm very happy with that, although, I can't help but shake the feeling I'm just not going to be able to lose this weight fast enough to make my Healthywager goal by December. I mean, even doing my very best and sticking to plan 100%, consistently being able to lose 3 lbs per week every single week is a huge feat.
Will I be extending my Healthywager bet?
My body is not a machine, there is a myriad of factors that affect weight loss and I can't control everything. I'm going to try my VERY best, however, if November rolls around and I realize there is just no way I can make the goal I do have an option. I can actually add time to my Healthywager bet so I have longer to finish, which might be what I end up having to do in the end, but we'll see.
The catch is, I have to extend it for 6 months (which will be June) and will end up paying more into the bet. My prize remains the same, which is just under $2,000. So if I add time to my bet, I'll still receive $2,000 if I win but I'll have to pay $300 more so I end up profiting less – $1,100 vs. the $1,400 I'd make if I could hit my goal by December.
Honestly, as much as that would suck to have to do that it's better than just losing all of my money altogether if I wasn't able to lose the weight by December. At least this way I will get back all of my money and still profit $1,100! That's nothing to scoff at!
I haven't decided for sure if I'm going to do that yet, but it's good to know I have that option. For now, I'm just going to wait and see how things go over the next couple months.
Catch you next week!
Please follow and like us: