With all the get paid to walk apps out there now, it can be confusing and hard to know if any of them are actually worth your time. I've tried several of the popular apps that everyone is talking about, but these are the ones that I would recommend you use if you're interested in actually getting money for taking steps and getting more active!
HealthyWage Step Challenges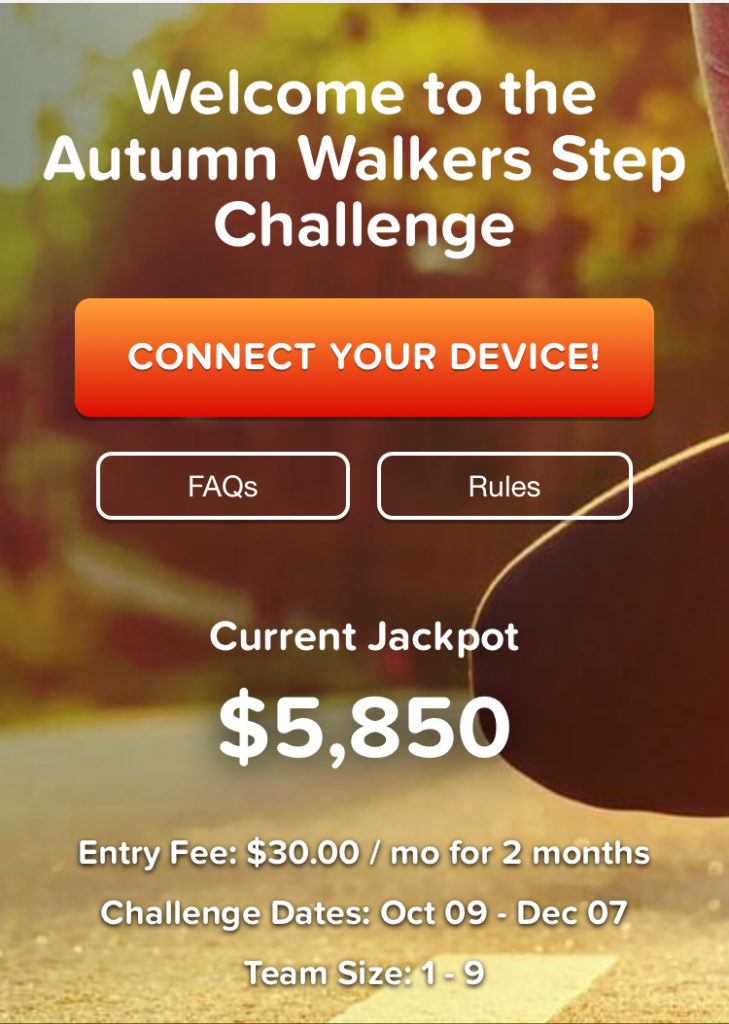 If you haven't heard of HealthyWage, you should check them out. This company lets you place bets on your weight loss goals, but they also let you play in step challenges! You'll have to get the app and create a free account to see the current games that are available to enter.
These challenges all have the same goal – to increase your personal step count by 25%. This is done by connecting your fitness app (like Fitbit, or others) and it will calculate the goal based on the last 45 days of data. If there isn't enough data, it automatically sets your step goal to 10,000 per day.
Basically how it works is you enter a game and you pay an entry fee that goes into a big pot. The challenges are 2-3 months long, depending on which one you sign up for. The entry fee for the challenges varies, but it's typically between $30 – $60 total.
The more people that are playing in the game, the bigger the total pot. At the end of the challenge, everyone that meets their goal wins and they split the pot. The total winnings will depend on how many winners the particular challenge had. It's typical to win back 1.5 – 2x your bet.
They do have a "no-lose guarantee" that promises you'll at least get your entry fee back if your challenge has an unusually high number of winners.
There are many different challenges going on all the time, and you can participate in multiple challenges if you want.
While you do have to pay to enter challenges, if you're serious about meeting your goals you'll get paid much more than you ever would with other "get paid to walk" apps out there. If you bet $30 and got back $60, and did this for multiple challenges, you could totally make some nice little side change from just walking more!
Stepbet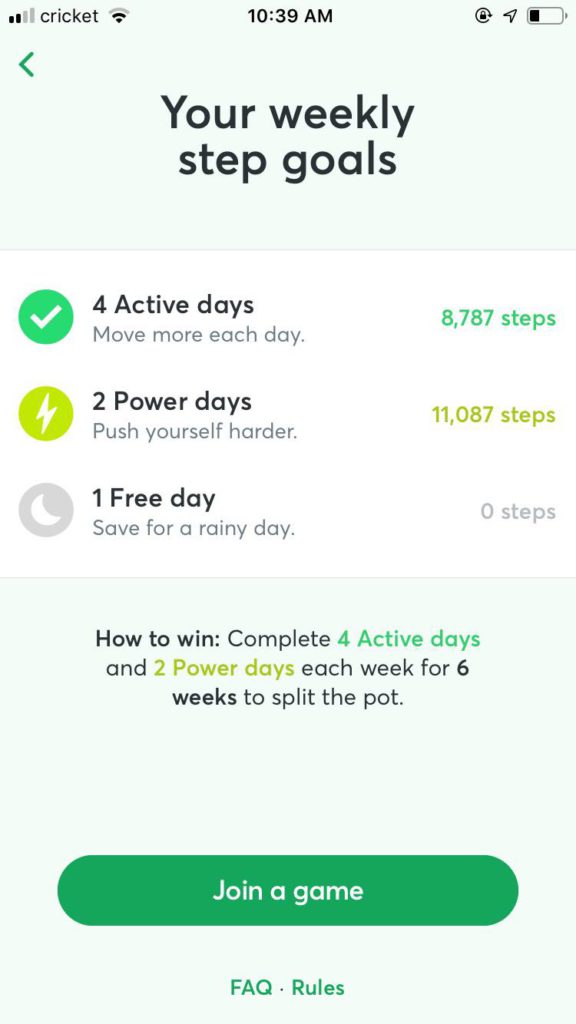 Stepbet is another app that lets you essentially get paid to walk.
You connect Stepbet to whatever app you're using to collect your step data – it currently works with Fitbit, Garmin, Apple Health, Apple Watch, Google Fit, and Samsung Health.
It works pretty similarly to the HealthyWage Step Challenge except the goal is slightly different. For Stepbet, you'll have 2 "power days", 4 "active days" and 1 free day. These are calculated based on your historical step data.
Stepbet games are typically 6 weeks long with a $40 entry fee. The company also has a no-lose guarantee, so you will get at least your entry fee back. But most of the time players do win money.
So again, while you do need to pay to enter these challenges, you can earn more money for hitting your step goals than you would with other free get paid to walk apps that are out there.
Achievement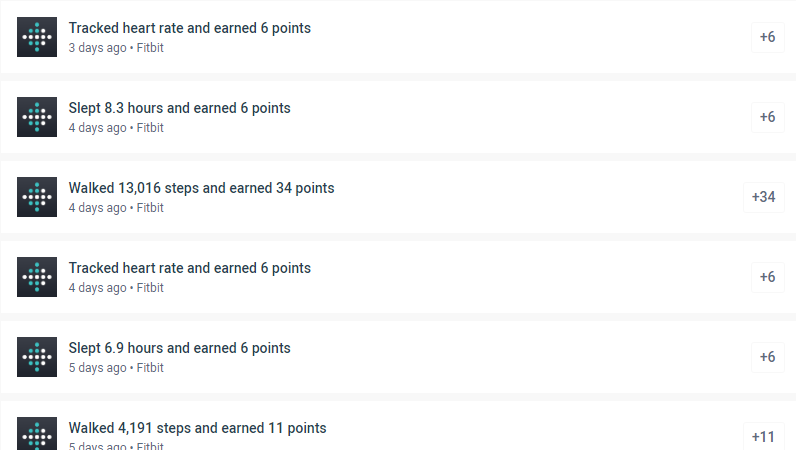 So unlike the previous 2, the Achievement app completely free to use.
The reason why I like this one is because you can collect points for doing things you're already doing, and I genuinely mean that. You don't have to spend extra time logging into the app, keeping it running on your phone, or ANYTHING that you typically have to do with apps that claim you can get paid "for doing what you're already doing". It always seems like you still have to do something or there's a catch.
The way Achievement works is by connecting to other health apps that you are already using. Some of these are Fitbit, Garmin, Apple Health, MapMyWalk, and RunKeeper, but there are many more.
You can even connect it to Twitter and collect points for making health-related tweets.
After you connect the apps you're using to the Achievement app, that's it. It automatically logs your activities and gives you points. You don't have to worry about keeping the app running on your phone or anything. When you collect 10,000 you get to redeem a $10 gift card!
While the app also has surveys you can take that are worth points, they're pretty quick and you don't have to do them if you don't want to! You can also refer your friends and you can get a few points for that too.
Sweatcoin

The Sweatcoin app is also free to use. This one has some quirks that make it kind of annoying, however, I do want to throw it on this list because you can make a few bucks if you're willing to refer some friends. (You can read my full review of Sweatcoin here)
They have a $6 PayPal reward if you can refer 6 people and earn 30 Sweatcoins, which isn't super hard. You can only redeem that prize once though.
They also have PayPal rewards that are $20, $100 and more, but they require a bit more work to achieve.
This one is a little less about getting paid to walk, and more about referring others to join. It's pretty impossible to earn money with this one with just walking alone.
---
Although these apps are never going to pay you any type of substantial income, sometimes it's nice to get a little extra money for doing something you're already doing anyway.
Please follow and like us: