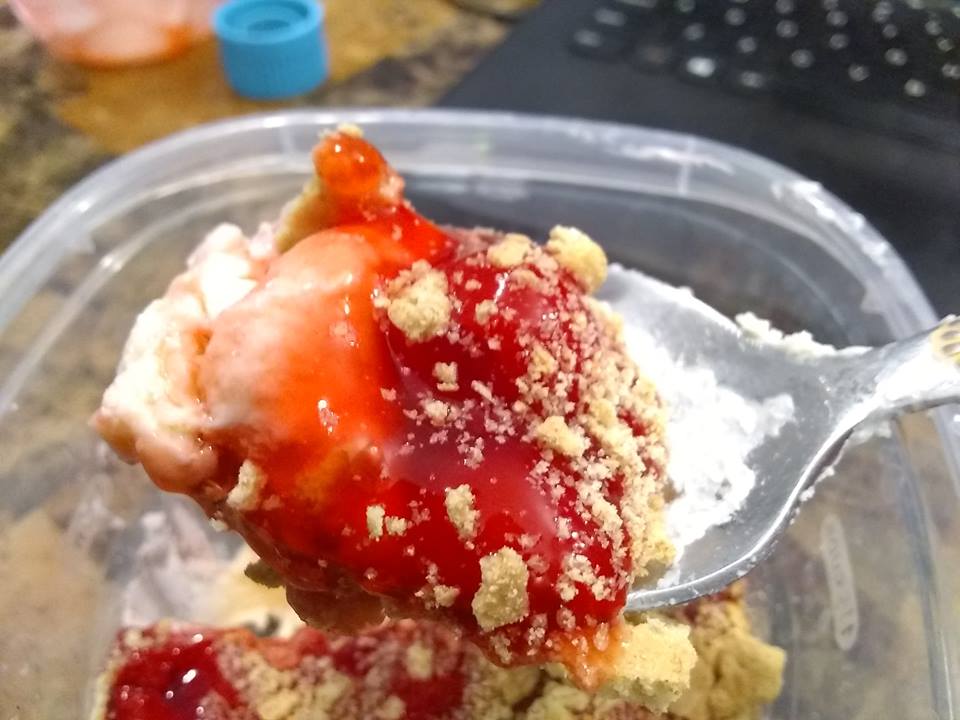 I'm all about the desserts! But because I'm watching my calories, I try and experiment with different recipes to make traditional high calorie/fat desserts a little bit healthier and lighter. This way I can feel like I'm indulging on a more regular basis without feeling guilty about it. This Greek yogurt cheesecake is pretty awesome because it's super rich and filling without being over the top. Plus it's made with plain Greek yogurt which is pretty healthy.
I saw a lot of people posting about the 2 ingredient cheesecake on Pinterest so I thought I'd try it since it was so easy and you didn't even have to bake it! I just kind of took the basic idea and created my own cheesecake out of it (although I'm sure it has been done before).
The basic recipe is only 2 ingredients – Greek yogurt and cheesecake flavored pudding mix. You can use sugar-free pudding if you prefer. This is what makes the cheesecake part and you can just stop there and enjoy that as is if you want it simple (and fewer calories).
I added cherry pie filling (the no sugar added kind) and graham cracker crumbs to mine to make it more like a dessert. The no sugar added one was only 30 calories per serving vs. 100 for the regular kind. They also make a light version which I believe is around 70 calories. You can use any kind you want.
Each serving only has 220 calories if made with my exact recipe. And only 145 calories if using the sugar-free pudding!
Greek yogurt "cheesecake" recipe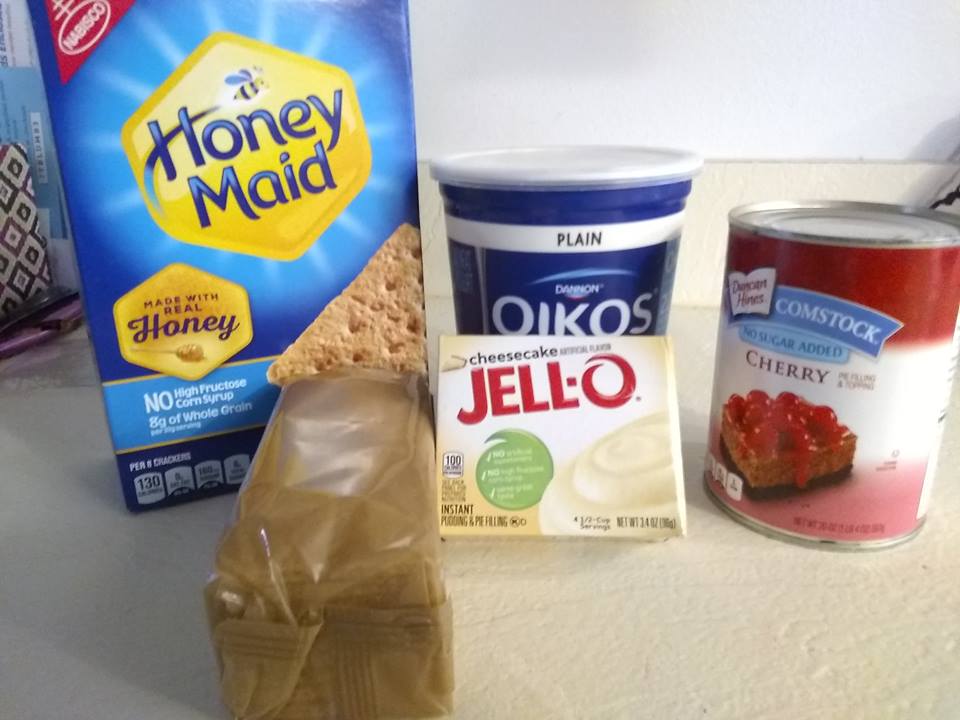 Ingredients
2 cups plain non-fat Greek yogurt
1 package instant Jello cheesecake pudding mix (the small box) regular or sugar-free
2 graham cracker sheets
1 1/3 cups no sugar added cherry pie filling
Directions
Dump pudding mix and Greek yogurt in a bowl, mix until well combined and pudding dissolves. Portion out 1/2 cup into 4 bowls or Tupperware containers if storing in the fridge. Top each with 1/3 cup pie filling. Just before serving, crush 1/2 a graham cracker sheet over the top. That's it!
This recipe doesn't require any set time, so it can be enjoyed immediately or kept in the fridge for a few days.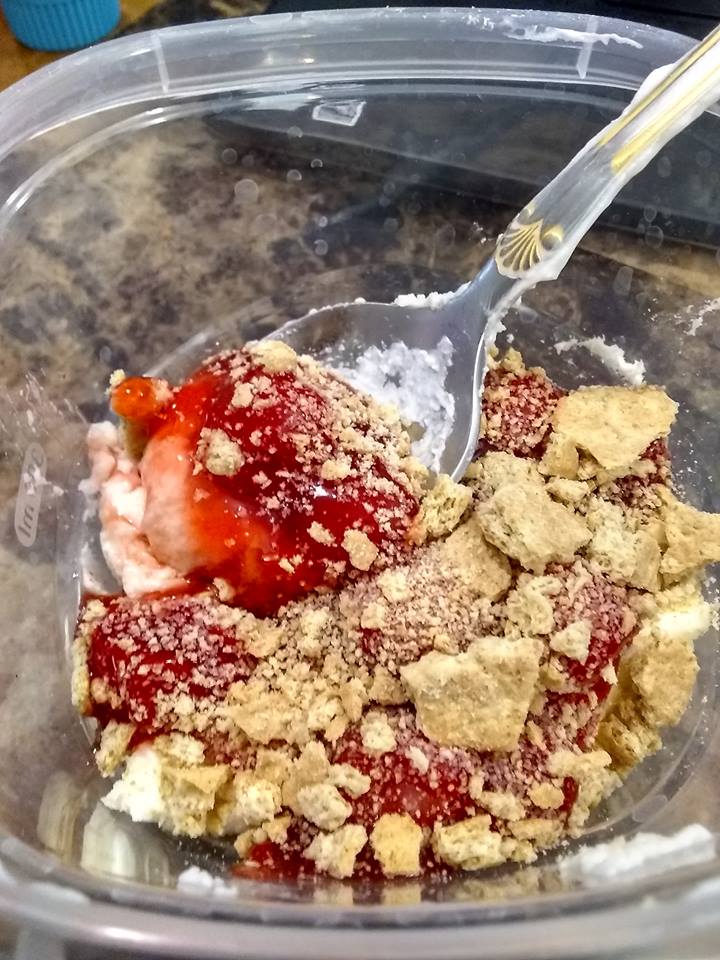 Nutritional Info:
Please follow and like us: