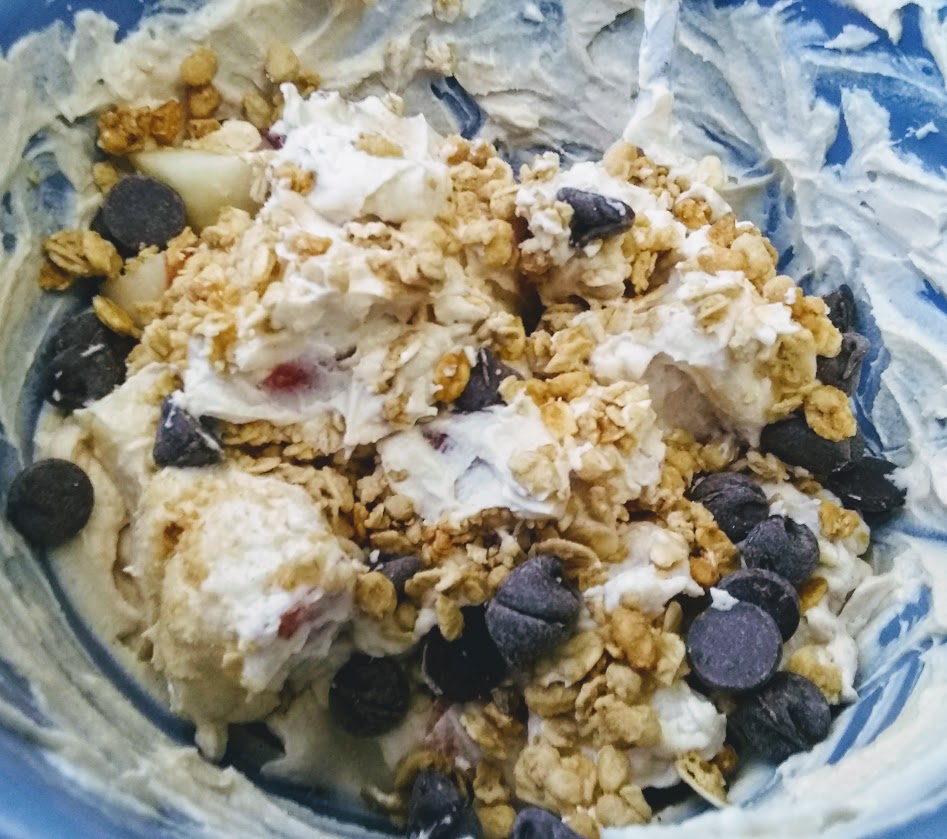 This is peanut butter apple salad is actually one of my favorite things to eat in the morning, but if we're being real it could totally be a dessert as well. I came up with this idea after I started being a little obsessed with apples and peanut butter. I loved eating it for a snack, but I secretly wished I could eat even more peanut butter because the serving just never felt like enough! But when you're counting calories and trying to lose weight, peanut butter is definitely something you don't want to eat too much of. Since I bet $600 I'll lose 60 lbs by December, I needed to find healthier alternatives to the things I used to eat.
So I decided to mix my peanut butter with some greek yogurt and voila – instantly way more peanut butter mixture without all the added calories!
You can use any peanut butter you want for this recipe. Jif has a whipped version of their peanut butter that has less fat and calories, but the PB 2 powder is even less and is great for mixing in stuff as well.
As for the yogurt, I use the Dannon Light n' Fit Greek vanilla because it has less calories and more protein, but you could just use any vanilla yogurt you want. You could alternatively use plain greek yogurt if that's what you prefer, but it's just too tart for my taste (even with the added peanut butter).
The granola and chocolate chips aren't necessary and you can totally leave them out (or add in anything else that sounds good) but love the combination of all the textures and flavors.
Really, it's pretty versatile!
Ingredients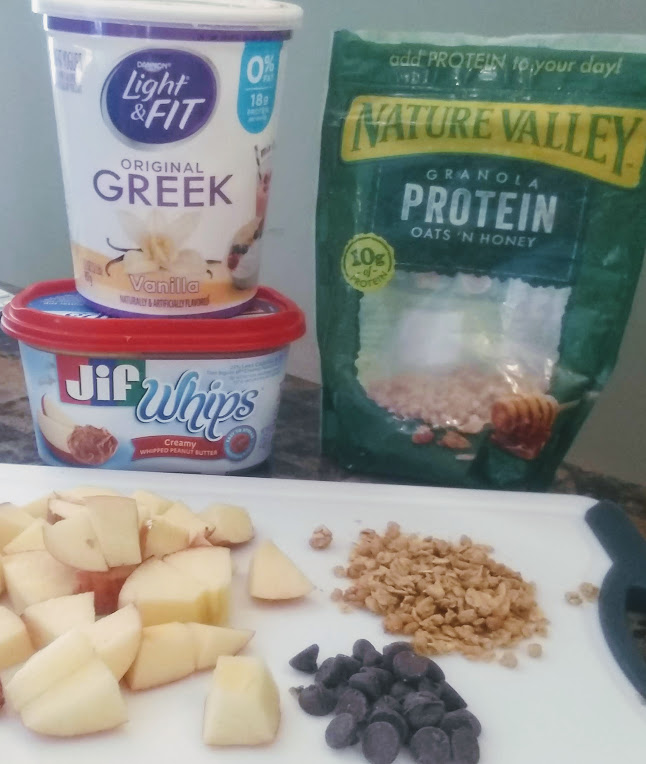 1/2 cup Dannon Light n' Fit Vanilla Greek Yogurt (or any vanilla/plain yogurt you prefer)
2 Tbsp Jif Whipped Peanut Butter (or PB 2, or whatever you prefer)
1 small apple (I use Gala or Fuji)
2 Tbsp granola
1 Tbsp semi-sweet chocolate chips
Directions
Mix 1/2 cup greek yogurt and 2 Tbsp peanut butter in a bowl, chop up the apple into bite-size pieces and toss in yogurt mixture to coat. Sprinkle with the granola and chocolate chips – enjoy!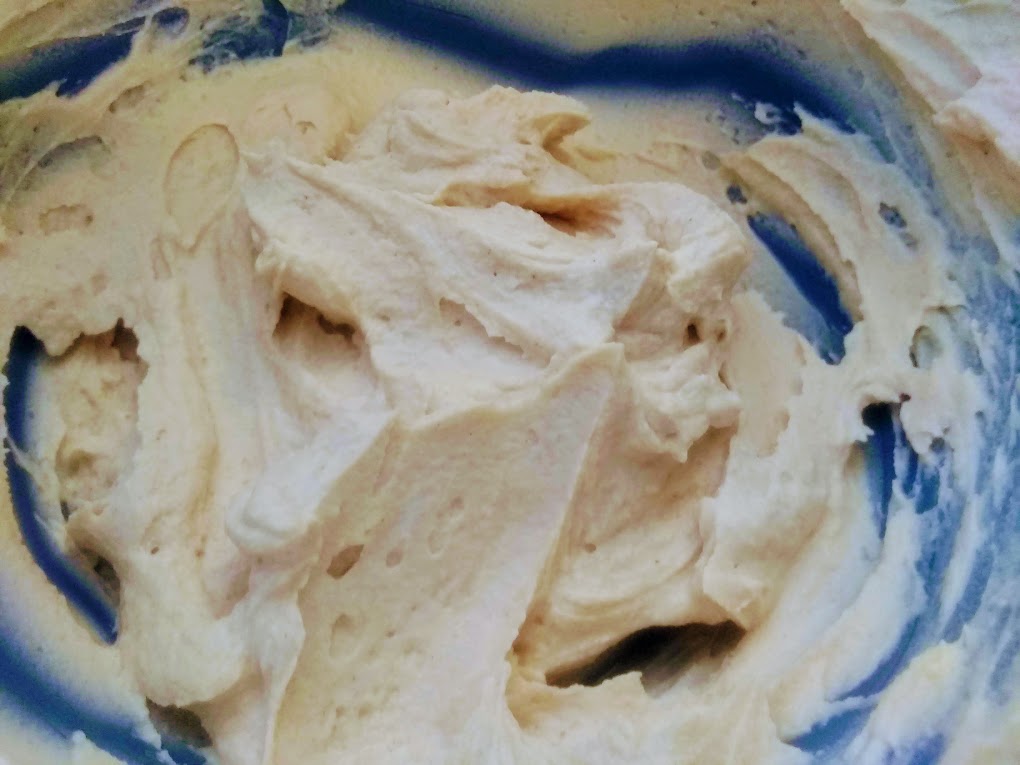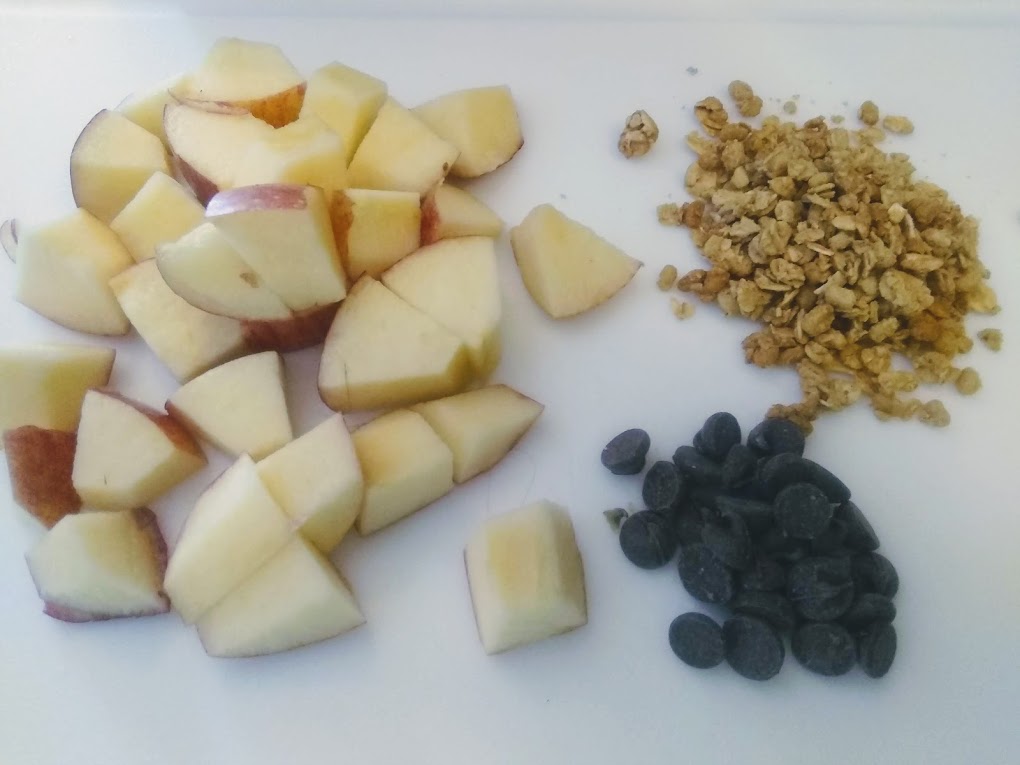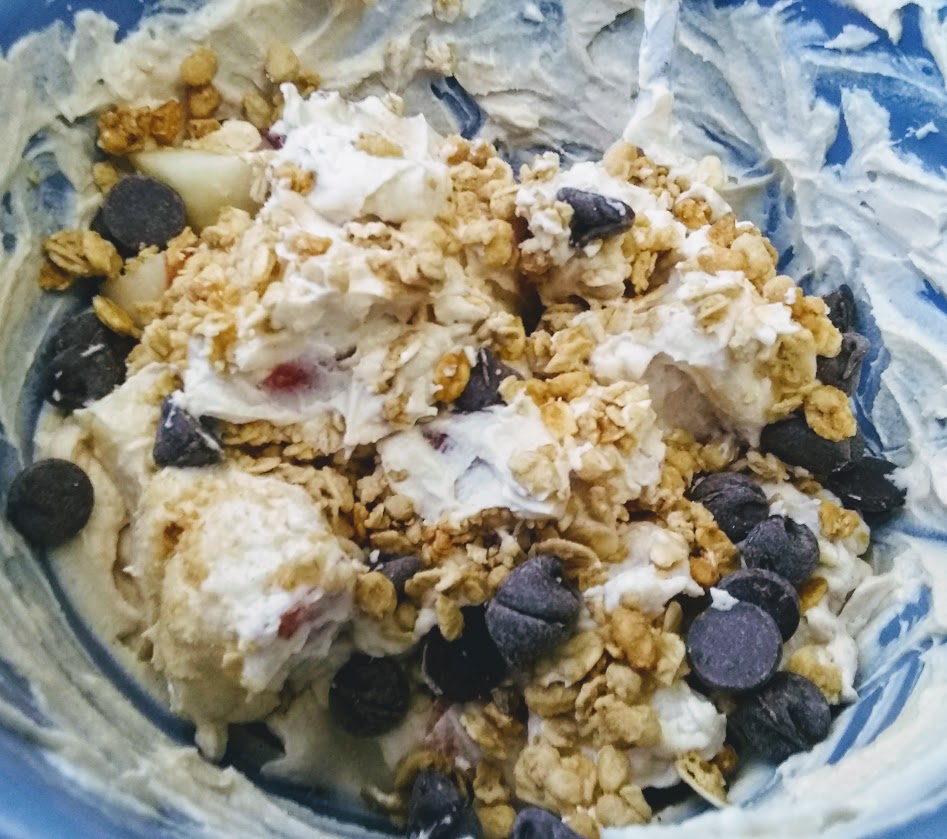 I also have just mixed it together without the apple and used it as a dip – that's good too! I just prefer to eat it all together in a bowl!
Calories and Nutrional Info
I use Myfitnesspal to calculate all my recipe information and is based on using pictured ingredients.
For 1 serving: (the entire recipe)
378 calories
17 g fat
44 g carbs
6 g fiber
17 g protein
Are you interested in getting paid to lose weight? Find out more here
Please follow and like us: