I keep falling behind here on my Healthywage updates! This week I lost another 3 lbs and am down to 265.6! Woo hoo! I'm actually now following Weight Watchers (WW), so I'm getting used to the switch between calorie counting and tracking points with the WW Freestyle program. It's definitely a major transition but I think it will help me develop healthier eating habits.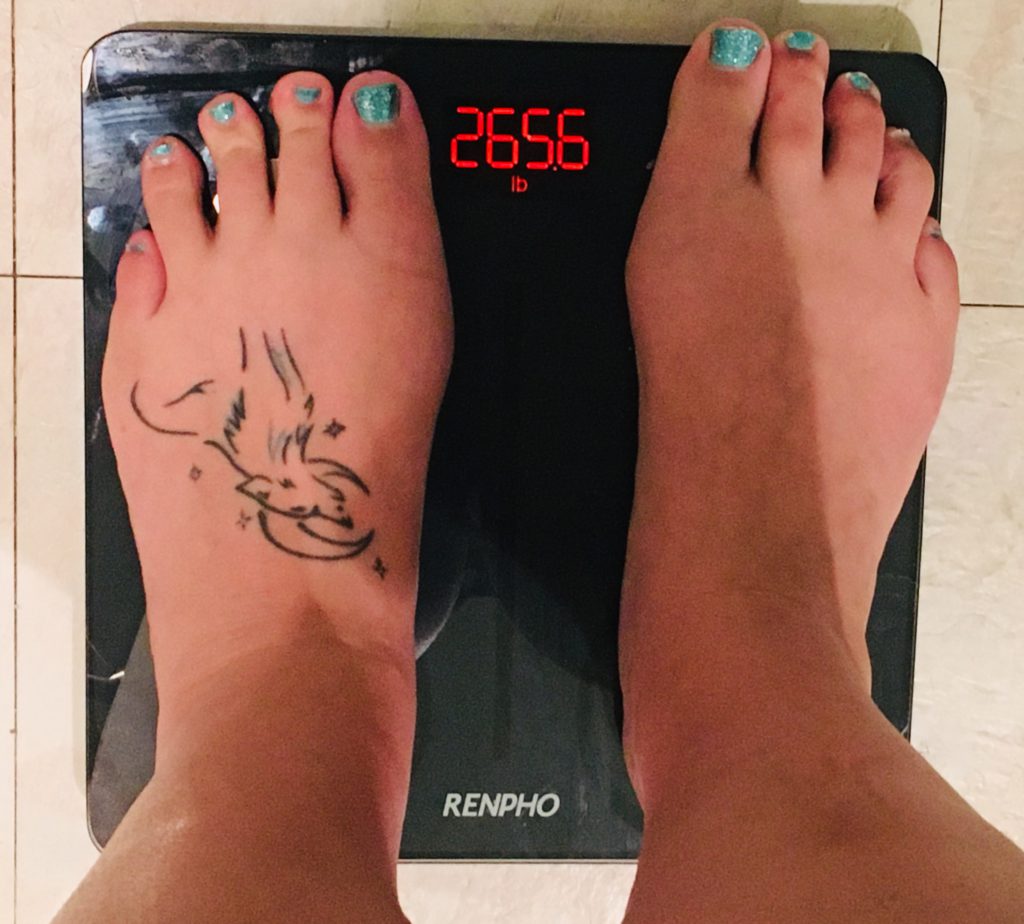 I've been going to the gym regularly and working in a weight training regimen and slowly starting to jog! I haven't jogged in years but it makes me feel good to really work up a sweat. I'm starting very slow – 4.5 mph but it definitely is intense for me. I'm still just walking as well and trying to get my 10,000 daily steps, however since I've lost about 35 lbs I wanted to include some more cardio type exercise.
I am really stressed about meeting my Healthwager bet by December 10 – I'm going to really have to keep consistently losing 3 lbs per week to meet the goal. My back up plan is to extend my bet to give me a bit more time, but hopefully, I won't have to do that.
Please follow and like us: