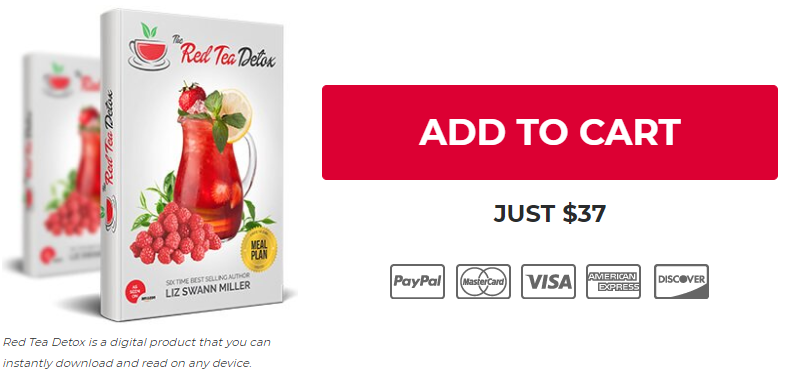 If you've heard about the Red Tea Detox and are wondering if it's a scam, I wanted to share my opinion about the program. This diet is SO popular right now and it's really hard to find anything negative about it on the internet.
I'm just writing this to share my two cents, so you can hopefully make a better decision about whether or not it's something you want to purchase.
According to the sales page, you'll discover a West African Red Tea that's "proven to stop hunger cravings in their tracks and help you melt away up to 1 lb of body fat every 72 hours"!
It definitely sounds super hyped up, so let's look further into it.
Recommended: Read about how I'm getting paid to lose weight!
What is the Red Tea Detox?
The Red Tea Detox is a digital product that you download from Clickbank – it's a "how-to" 14 day cleanse that's supposed to rid your body of toxins and flush away unwanted pounds.
The main part of this diet that is advertised is the red tea, which you'll be making yourself at home and you can buy the ingredients at your local grocery store. The main ingredient of this concoction is Rooibos -(Aspalathus Linearis) which grows in South Africa.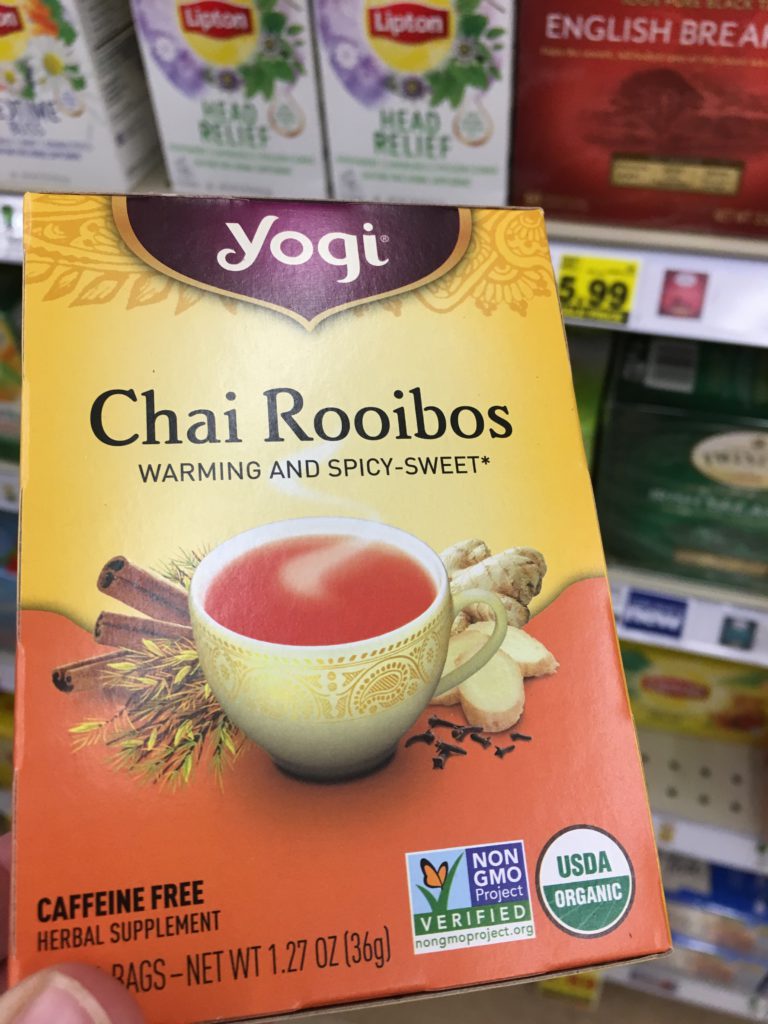 There are some claims made about this tea that it reduces your production of stress hormones which reduces hunger, increases metabolism and causes you to lose weight. But is that really true? I found this article from Africa Check backing up my initial thought that it seemed too good to be true. The fact is, it's an unproven theory with extremely little evidence. There aren't any citations listed on the sales page showing scientific studies proving the claims about the red tea to be true either.
However, it's not just the tea- you'll also be completely overhauling your diet and following her plan. It's much more difficult than just drinking a simple tea, as it follows along with a restrictive diet and exercise (which is how any weight loss program will actually work).
Along with the special recipe for the Red Tea, the program comes with a complete 14-day meal plan that includes different phases of eating (includes low carb, carb cycling and it also combines some intermittent fasting as well), an exercise plan and the "willpower, motivation and mindset" plan.
I will admit that I do think intermittent fasting can be good for weight loss.
The initial cost is $37, but there are upsells after you purchase the program. It comes with Clickbank's 60-day money-back guarantee, so at least there's that. I have gotten refunds for products from Clickbank before so if you do buy it and decide it isn't working for you, you can probably get your money back.
Detox diets aren't really scientifically proven
According to Mayo Clinic, there is little scientific evidence detox diets really do anything. You're typically doing these types of programs while also changing your diet and eating mostly non-processed foods, which is the case with the Red Tea Detox.
Your kidneys and liver naturally flush these things out of your body anyway, and by eating cleaner and healthier you are naturally "detoxing" your diet.
So that's the catch-22 – are people that follow the Red Tea Detox diet experiencing results because they are drinking this tea, or because they're following a calorie-restricted diet with intermittent fasting and carb cycling? Would these people lose weight without drinking the tea? My gut says probably. The tea is probably just filling them up (you drink it up to 6 times per day) but the same effect could be achieved with any tea or coffee.
My Final Opinion
Over the years of dieting I have learned one really important thing – there are no quick fixes. You might lose some weight following the Red Tea Detox diet from restricting calories and processed foods, intermittent fasting and carb cycling, but there's no real scientific evidence the red tea actually does anything to help you lose weight.
If you believe in the benefits of Rooibos tea, you can buy it at your local supermarket for a few bucks. If you stop eating processed foods and drink a lot of water, your kidney and liver will naturally flush out yucky stuff and you will lose weight.
While I'm not going to say that the Red Tea Detox is a scam diet, I wouldn't waste my money on it. If you want to lose weight and actually have a chance at keeping it off, you should look into more sustainable solutions and not fad diets.
I know it's not what most people want to hear, but until you get out of the mindset of wanting a temporary fix, you will forever be trying to lose the unwanted pounds over and over again. Honestly you don't even have to really pay to follow a particular diet – you can start by simply tracking your food intake with an app like Myfitnesspal, and getting more active (I like to use a Fitbit to track steps). While I am following the WW Freestyle program currently and am really enjoying it, it's not for everybody.
Need extra motivation to lose weight? Check this out (it's NOT a diet)
Please follow and like us: